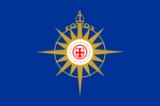 Anglican Communion
The
Anglican Communion
is an international association of national and regional
Anglican
Anglicanism
Anglicanism is a tradition within Christianity comprising churches with historical connections to the Church of England or similar beliefs, worship and church structures. The word Anglican originates in ecclesia anglicana, a medieval Latin phrase dating to at least 1246 that means the English...
churches in
full communion
Full communion
In Christian ecclesiology, full communion is a relationship between church organizations or groups that mutually recognize their sharing the essential doctrines....
with the
Church of England
Church of England
The Church of England is the officially established Christian church in England and the Mother Church of the worldwide Anglican Communion. The church considers itself within the tradition of Western Christianity and dates its formal establishment principally to the mission to England by St...
(which is regarded as the
mother church
Mother Church
In Christianity, the term mother church or Mother Church may have one of the following meanings:# The first mission church in an area, or a pioneer cathedral# A basilica or cathedral# The main chapel of a province of a religious order...
of the worldwide communion) and specifically with its principal
primate
Primate (religion)
Primate is a title or rank bestowed on some bishops in certain Christian churches. Depending on the particular tradition, it can denote either jurisdictional authority or ceremonial precedence ....
, the
Archbishop of Canterbury
Archbishop of Canterbury
The Archbishop of Canterbury is the senior bishop and principal leader of the Church of England, the symbolic head of the worldwide Anglican Communion, and the diocesan bishop of the Diocese of Canterbury. In his role as head of the Anglican Communion, the archbishop leads the third largest group...
. There is no single "Anglican Church" with universal juridical authority as each national or regional church has full autonomy.
The status of full communion means, ideally, that there is mutual agreement on essential doctrines, and that full participation in the sacramental life of each national church is available to all communicant Anglicans.
With a membership currently estimated at 80 million members worldwide, the Anglican Communion is the third largest Christian communion in the world, after the
Roman Catholic Church
Roman Catholic Church
The Catholic Church, also known as the Roman Catholic Church, is the world's largest Christian church, with over a billion members. Led by the Pope, it defines its mission as spreading the gospel of Jesus Christ, administering the sacraments and exercising charity...
and the
Eastern Orthodox Church
Eastern Orthodox Church
The Orthodox Church, officially called the Orthodox Catholic Church and commonly referred to as the Eastern Orthodox Church, is the second largest Christian denomination in the world, with an estimated 300 million adherents mainly in the countries of Belarus, Bulgaria, Cyprus, Georgia, Greece,...
es.