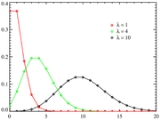 Parameter
noun
(1) A constant in the equation of a curve that can be varied to yield a family of similar curves
(2) A quantity (such as the mean or variance) that characterizes a statistical population and that can be estimated by calculations from sample data
(3) Any factor that defines a system and determines (or limits) its performance
Etymology
< < < + ; see meter.
Noun
A variable kept constant during an experiment, calculation or similar.
A name in a function or subroutine definition that is replaced by, or bound to, the corresponding actual argument when the function or subroutine is called.
A characteristic or feature that distinguishes something from others
Usage notes
( actual argument) This is a loose usage.
Argument
is more correct.