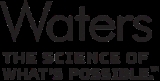 Waters Corporation
Waters Corporation
is a publicly traded laboratory analytical instrument and software company headquartered in
Milford, Massachusetts
Milford, Massachusetts
Milford is a town in Worcester County, Massachusetts, United States. It had a population of 27,999 at the 2010 census.For geographic and demographic information on the census-designated place Milford, constituting the center of the town, please see the article Milford ,...
. The company employs more than 5,000 people, with manufacturing facilities located in Milford,
Taunton, Massachusetts
Taunton, Massachusetts
Taunton is a city in Bristol County, Massachusetts, United States. It is the seat of Bristol County and the hub of the Greater Taunton Area. The city is located south of Boston, east of Providence, north of Fall River and west of Plymouth. The City of Taunton is situated on the Taunton River...
;
Wexford
Wexford
Wexford is the county town of County Wexford, Ireland. It is situated near the southeastern corner of Ireland, close to Rosslare Europort. The town is connected to Dublin via the M11/N11 National Primary Route, and the national rail network...
, Ireland;
Manchester
Manchester
Manchester is a city and metropolitan borough in Greater Manchester, England. According to the Office for National Statistics, the 2010 mid-year population estimate for Manchester was 498,800. Manchester lies within one of the UK's largest metropolitan areas, the metropolitan county of Greater...
, England; and contract manufacturing in
Singapore
Singapore
Singapore , officially the Republic of Singapore, is a Southeast Asian city-state off the southern tip of the Malay Peninsula, north of the equator. An island country made up of 63 islands, it is separated from Malaysia by the Straits of Johor to its north and from Indonesia's Riau Islands by the...
.
Waters markets to the laboratory-dependent organization in these market areas: liquid chromatography,
mass spectrometry
Mass spectrometry
Mass spectrometry is an analytical technique that measures the mass-to-charge ratio of charged particles.It is used for determining masses of particles, for determining the elemental composition of a sample or molecule, and for elucidating the chemical structures of molecules, such as peptides and...
, supercritical fluid chromatography,
laboratory informatics
Laboratory informatics
Laboratory Informatics is the specialized application of information technology aimed at optimizing laboratory operations. It encompasses electronic lab notebooks, sample management, data acquisition, data processing, reporting and scientific data management...
, rheometry and microcalorimetry.
History
The business was started by James (Jim) Logan Waters as Waters Associates in an office in the basement of a police station in
Framingham, Massachusetts
Framingham, Massachusetts
Framingham is a New England town in Middlesex County, Massachusetts, United States. The population was 68,318 as of the United States 2010 Census. -History:...
, in 1958.
Waters enrolled in the
V-12 Navy College Training Program
V-12 Navy College Training Program
The V-12 Navy College Training Program was designed to supplement the force of commissioned officers in the United States Navy during World War II...
, an officer training program, and graduated from
Columbia University
Columbia University
Columbia University in the City of New York is a private, Ivy League university in Manhattan, New York City. Columbia is the oldest institution of higher learning in the state of New York, the fifth oldest in the United States, and one of the country's nine Colonial Colleges founded before the...
as an ensign with a B.S. degree in Physics in 1946. After stints as a university math teacher, Naval officer, project engineer, and entrepreneur, Waters formed Waters Associates in 1958. The fledgling firm's first offices were in the rented basement of the Framingham, Mass. police station.
During these years, Waters Associates was what is now referred to as a research boutique. Companies would contract Waters and his five employees to build one-of-a-kind instruments for various purposes. Early products included a boiler feedwater flame
photometer
Photometer
In its widest sense, a photometer is an instrument for measuring light intensity or optical properties of solutions or surfaces. Photometers are used to measure:*Illuminance*Irradiance*Light absorption*Scattering of light*Reflection of light*Fluorescence...
, a balloon
hydrometer
Hydrometer
A hydrometer is an instrument used to measure the specific gravity of liquids; that is, the ratio of the density of the liquid to the density of water....
, a nerve gas detector, a lab
refractometer
Refractometer
A refractometer is a laboratory or field device for the measurement of an index of refraction . The index of refraction is calculated from Snell's law and can be calculated from the composition of the material using the Gladstone-Dale relation....
and process control refractometers. While from its start the company had been self-financed, with proceeds from an earlier business sale, Waters opened Waters Associates to external ownership in 1962.
The company's first major break came when Dow Chemical bought one of Waters' first
gel permeation chromatography
Gel Permeation Chromatography
Gel permeation chromatography is a type of size exclusion chromatography , that separates analytes on the basis of size. The technique is often used for the analysis of polymers. As a technique, SEC was first developed in 1955 by Lathe and Ruthven. The term gel permeation chromatography can be...
instruments, Dow Chemical made an additional investment of $400,000. By 1979, Dow Chemical had attained nearly 25 percent ownership in Waters.
In 1967, the ALC 100, the first Waters LC system, was brought to market. According to Leslie S. Ettre in a review about Jim Waters , the LC system was formally introduced at the 1968 Pittsburgh Conference. It was a benchtop system equipped with a Milton Roy
http://www.miltonroy.com
pump, syringe injection, and two detectors: a Waters differential refractometer and a UV detector from the Laboratory Data Control (LDC) Co.
In 1969, Dimitri D'Arbeloff, then president of
Millipore Corporation
Millipore Corporation
EMD Millipore, also known as Merck Millipore outside the United States and Canada, was founded in 1954, listed among the S&P 500 since the early 1990s, is an international biosciences company, known widely for its micrometer pore-size filters and tests...
, joined the corporation's board of directors. Millipore's venture capital subsidiary made a $600,000 equity investment in Waters.
Waters next big break came in 1972 when Dr. Helmut Hamberger, chief post-doc for Nobel Laureate Dr. Robert Woodward of Harvard University, sought Jim Waters' help to the first synthesis of vitamin B
12
. Dr. Hamberger wanted to purify the positional isomers, which were needed to give him the right compound for the final stages of the synthesis. Working with Dr. Hamberger, the pair took two days to develop a separation, five more days to obtain larger columns to scale up the separation, and three more days to prep his material. In the end, the two had isolated and purified 200 mg of the precursor compound.
In 1972, Waters Associates appointed Frank Zenie president. A year later, headquarters moved from Framingham to a semi-rural 26 acres (105,218.4 m²) site in
Milford, Massachusetts
Milford, Massachusetts
Milford is a town in Worcester County, Massachusetts, United States. It had a population of 27,999 at the 2010 census.For geographic and demographic information on the census-designated place Milford, constituting the center of the town, please see the article Milford ,...
. Waters became chairman, and continued in that role until the company merged with Millipore in 1980, and was rechristened the Waters Chromatograph Division.
The sought-for synergies between the two companies never materialized, however. And, in 1993, Waters returned to independence under the leadership of Chairman, President, and Chief Executive Officer Douglas A. Berthiaume. In 1997 Waters entered mass spectrometry market with acquisition of Micromass for $176 million.
Products
Waters' main product brands include: ACQUITY UPLC Systems, Xevo Mass Spectrometry Systems, Synapt MS Systems, Synapt HDMS Systems, XTerra HPLC Columns, XBridge Columns, Alliance HPLC Systems,
Empower
Empower (software)
Empower is a software produced by Waters Corporation allowing the user to control the chromatography instrument and to process the data...
Chromatography
Chromatography software
A chromatography software, also known as a Chromatography data system , collects and analyzes chromatographic results delivered by chromatography detectors....
and MassLynx
Mass Spectrometry Software
Mass spectrometry software
Mass spectrometry software is software used for data acquisition, analysis, or representation in mass spectrometry.- MS/MS peptide identification :...
, Oasis Sample Preparation Products.
Sources of Revenue
A majority of the company's revenue is derived from the life science market, a market comprising
drug discovery
Drug discovery
In the fields of medicine, biotechnology and pharmacology, drug discovery is the process by which drugs are discovered or designed.In the past most drugs have been discovered either by identifying the active ingredient from traditional remedies or by serendipitous discovery...
, drug development, quality control, and the emerging sciences of
genomics
Genomics
Genomics is a discipline in genetics concerning the study of the genomes of organisms. The field includes intensive efforts to determine the entire DNA sequence of organisms and fine-scale genetic mapping efforts. The field also includes studies of intragenomic phenomena such as heterosis,...
,
proteomics
Proteomics
Proteomics is the large-scale study of proteins, particularly their structures and functions. Proteins are vital parts of living organisms, as they are the main components of the physiological metabolic pathways of cells. The term "proteomics" was first coined in 1997 to make an analogy with...
and biopharmaceuticals. Waters products are also sold into the food and beverage,
environmental
Natural environment
The natural environment encompasses all living and non-living things occurring naturally on Earth or some region thereof. It is an environment that encompasses the interaction of all living species....
, fine chemical, personal care product, university, government,
semiconductor
Semiconductor
A semiconductor is a material with electrical conductivity due to electron flow intermediate in magnitude between that of a conductor and an insulator. This means a conductivity roughly in the range of 103 to 10−8 siemens per centimeter...
, clinical and plastics markets sectors.
External links