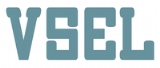 Vickers Shipbuilding and Engineering Ltd
In 1994 VSEL was subject to two takeover proposals, one from GEC and another from
British Aerospace
British Aerospace
British Aerospace plc was a UK aircraft, munitions and defence-systems manufacturer. Its head office was in the Warwick House in the Farnborough Aerospace Centre in Farnborough, Hampshire...
(BAe). VSEL was willing to participate in a merger with a larger company to reduce its exposure to cycles in warship production, particularly following the "
Options for Change
Options for Change
Options for Change was a restructuring of the British Armed Forces in 1990, aimed at cutting defence spending following the end of the Cold War....
" defence review after the end of the
Cold War
Cold War
The Cold War was the continuing state from roughly 1946 to 1991 of political conflict, military tension, proxy wars, and economic competition between the Communist World—primarily the Soviet Union and its satellite states and allies—and the powers of the Western world, primarily the United States...
. Both bids were referred to the Monopolies and Mergers Commission (MMC) which issued its conclusions and advice to government in May 1995. BAe's bid was approved, while the MMC concluded (with two of 6 members dissenting) that GEC's bid was likely to "operate against the public interest". However it was GEC's bid that was approved and accepted by VSEL.
Following GEC's purchase VSEL became
Marconi Marine (VSEL)
, part of the company's GEC-Marconi division. With the merger of British Aerospace and GEC's defence business -
Marconi Electronic Systems
Marconi Electronic Systems
Marconi Electronic Systems , or GEC-Marconi as it was until 1998, was the defence arm of The General Electric Company . It was demerged from GEC and acquired by British Aerospace on November 30, 1999 to form BAE Systems...
- VSEL passed to the resulting company, BAE Systems as part of
BAE Systems Marine
BAE Systems Marine
BAE Systems Marine Ltd. was the shipbuilding subsidiary of BAE Systems, formed in 1999, which manufactured the full range of naval ships; nuclear submarines, frigates, destroyers, amphibious ships....
. In 2003 it became an independent division known as
BAE Systems Submarines
BAE Systems Submarines
BAE Systems Submarine Solutions is a wholly owned subsidiary of BAE Systems, based in Barrow-in-Furness, Cumbria, and is responsible for the development and production of submarines....
after BAE systems split its ship and submarine building operations. This was renamed BAE Systems Submarine Solutions in January 2007.