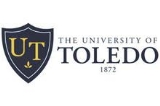 University of Toledo
The
University of Toledo
is a
public
Public university
A public university is a university that is predominantly funded by public means through a national or subnational government, as opposed to private universities. A national university may or may not be considered a public university, depending on regions...
university
University
A university is an institution of higher education and research, which grants academic degrees in a variety of subjects. A university is an organisation that provides both undergraduate education and postgraduate education...
in
Toledo, Ohio
Toledo, Ohio
Toledo is the fourth most populous city in the U.S. state of Ohio and is the county seat of Lucas County. Toledo is in northwest Ohio, on the western end of Lake Erie, and borders the State of Michigan...
, United States. The
Carnegie Foundation
Carnegie Corporation of New York
Carnegie Corporation of New York, which was established by Andrew Carnegie in 1911 "to promote the advancement and diffusion of knowledge and understanding," is one of the oldest, largest and most influential of American foundations...
classified the university as "Doctoral/
Research
Research
Research can be defined as the scientific search for knowledge, or as any systematic investigation, to establish novel facts, solve new or existing problems, prove new ideas, or develop new theories, usually using a scientific method...
Extensive."
National recognition
Newsweek featured an article on Xunming Deng, a physics professor at the University of Toledo, on the state-of-the-art research being conducted on solar technology at the University of Toledo and the surrounding Toledo area.
Recent developments (1992-2008)
After a protracted protest by students, staff, faculty and community members; the board of trustees of the university agreed to include domestic partner benefits in the
health care
Health care
Health care is the diagnosis, treatment, and prevention of disease, illness, injury, and other physical and mental impairments in humans. Health care is delivered by practitioners in medicine, chiropractic, dentistry, nursing, pharmacy, allied health, and other care providers...
portion of the contract for faculty and staff with an effective start date of April 1, 2006. This development made the University of Toledo the first state university to begin covering domestic partners after the passage of Ohio Issue 1, several others had partner benefits before and continued them after the ban. The protest gained momentum after November 2004, when issue 1 was voted into law as an Ohio
Constitutional amendment
Constitutional amendment
A constitutional amendment is a formal change to the text of the written constitution of a nation or state.Most constitutions require that amendments cannot be enacted unless they have passed a special procedure that is more stringent than that required of ordinary legislation...
but began over a decade earlier with the work of several faculty members.
On March 31, 2006, Governor
Bob Taft
Bob Taft
Robert Alphonso "Bob" Taft II is an Ohio Republican Party politician. He was elected to two terms of office as the 67th Governor of the U.S. state of Ohio between 1999-2007. After leaving office, Taft started working for the University of Dayton beginning August 15, 2007.-Personal background:Taft...
signed House Bill 478, which merged the University of Toledo with the Medical University of Ohio. The merger became effective on July 1, 2006. The institution retained the University of Toledo name, and the former Medical University of Ohio facilities are referred to as the Health Science Campus. Toledo became the third largest public university in Ohio in terms of its operating budget, as well as one of only 17 public universities in the country that has colleges of business, education, engineering, law, medicine and pharmacy. As a result of this merger, the College of Pharmacy will be one of only 45 American Colleges of Pharmacy located in an academic health science center. The college's "Future of Pharmacy" campaign (2008–2010) was initiated to raise scholarship and equipment funds for the college's expansion into a new building on the health science campus, an expansion that will increase educational and research opportunities for students and faculty.
The Wright Center for PVIC
The University of Toledo (UT)has assembled a team of faculty whose research involved establishing science and technology platforms employing second and third generation photovoltaics (PV) materials and devices tailored for applications in clean electricity generation. The three primary locations of the Wright Center for Photovoltaics Innovation and Commercialization (PVIC) include The University of Toledo, The Ohio State University, and Bowling Green State University.
The Center's research is focused on improving large area materials and devices, increasing the efficiency of solar technologies, and lowering production costs - with the ultimate goal of increasing the number of solar-powered electrical generation systems in homes, businesses, and utilities, as well as supporting the nation's defense and aerospace needs for advanced solar energy systems.
Fields of study in photovoltaics include Physics, Chemistry, Materials Science and Engineering, Optical Engineering, Chemical Engineering, Mechanical Engineering, Architectural and Civil Engineering, Industrial Engineering, Biological Sciences, Atmospheric Sciences, Remote Sensing, Computer Science, and Mathematics.
Job opportunities in the photovoltaic industry range from entry level to management, in both the scientific and non-scientific fields such as research and development, engineering, manufacturing, design, construction, information technology, communication, education, marketing, finance, accounting, administration, and sales.
Academics
The University of Toledo, as of 2006, offers over 250 academic programs; all are a part of the University's 10 colleges: Arts and Sciences, Business and Innovation, Education, Engineering, Health Science and Human Service, Law, Medicine, Nursing, Pharmacy, and
University of Toledo's University College
University of Toledo's University College
The University of Toledo's University College is undergraduate college.University College consists of three divisions designed and organized to address the University's goals of delivering quality degree and special programs, learner support services and academic outreach services.University...
.
In 2006, The Princeton Review named the University of Toledo College of Engineering Graduate School as the #18 engineering graduate school in the United States.
In the Spring Semester of 2007, President Lloyd Jacobs announced that the tuition for the 2007-2008 academic year would remain the same as it was in the 2006-2007 school year. This was the first time in 33 years that the University of Toledo did not raise tuition costs. This move was made to counter the statewide trend of steadily increasing four-year college tuition costs.
Campus sustainability
In April 2009, Aramark Higher Education, the dining service of the University of Toledo, launched the "Green Stakes" campaign. The campaign will make dining more sustainable by using recycled products, using less water, offer more sustainable food options, and implement a re-use container program. The university is also in the process of converting the Scott Park Campus to create a campus devoted solely to sustainable research, including a solar panel field and a series of wind turbines.
Athletics
The University of Toledo's athletic teams play as the Rockets, and uniforms sport the colors midnight blue and gold. The University's sports teams play in the Mid-American Conference. The Rockets football team holds nine
Mid-American Conference
Mid-American Conference
The Mid-American Conference is a National Collegiate Athletic Association Division I college athletic conference with a membership base in the Great Lakes region that stretches from Western New York to Illinois. Nine of the twelve full member schools are in Ohio and Michigan, with single members...
Championships, in 1969, 1970, 1971, 1981, 1984, 1990 (co-champs with Western Michigan), 1995, 2001, and 2004. The Toledo Crew team although a club team is widely known. Glenn Smith aka the x-factor, often noted as having the fastest erg times ever is known as the toledo crew teams claim to fame.
Toledo's principal football rivals are the Falcons of
Bowling Green State University
Bowling Green State University
Bowling Green State University, often referred to as Bowling Green or BGSU, is a public, coeducational research university located in Bowling Green, Ohio, United States. The institution was granted a charter in 1910 by the State of Ohio as part of the Lowry Bill, which also established Kent State...
. The two teams play for a trophy each year known as the
Peace Pipe
Peace Pipe (college football)
In college football, the Peace Pipe is a trophy awarded annually to the winner of the game between the University of Toledo and Bowling Green State University...
, a prize that originated in basketball but progressed to football in 1980. BGSU currently holds a 39-33-4 advantage over the Rockets, with Toledo winning the most recent contest, 33-14.
Toledo Rockets football
Toledo Rockets football
The Toledo Rockets football team is a college football program in Division I FBS, representing the University of Toledo. The Rockets compete in the Mid-American Conference. Toledo began playing football in 1917, although it did not field teams in 1931, and 1943-1945. Since the inception of the AP...
played in the
2010 Little Caesars Pizza Bowl
2010 Little Caesars Pizza Bowl
The 2010 Little Caesars Pizza Bowl was a NCAA bowl game played at 8:30 p.m. EST on December 26, 2010 at Ford Field in Detroit, Michigan and aired on ESPN...
on December, 26, 2010 against
Florida International
2010 FIU Golden Panthers football team
The 2010 FIU Golden Panthers football team represented Florida International University during their 6th season of NCAA Division I FBS football and their 9th season overall...
. Toledo lost the game 34-32.
Toledo Men's Tennis Team has shown a big improvement in last few years under the supervision of Head Coach Al Wermer.
In the season of 2009, the team finished 2nd in regular season with an 17-10 record, and reached the finals of the MAC tournament for the first time in 35 years.
The University of Toledo also has an official spirit crew known as Blue Crew. They attend numerous athletic events and are present throughout the community.
True Blue is a masked spirit organization on campus, they go to every sporting event. They are the voice of the fans and are also very active on campus with all other events that revolve around UT.
The University of Toledo Rocket Marching Band performs a pre-game show and halftime show at all home football games in the Glass Bowl. The band program at the University of Toledo is directed by Dr. Jason Stumbo and Mr. Rick Napierala.
Among other sports, Toledo consistently fields strong cross country and distance running teams; Briana Shook '04, who was also an assistant track coach at the school, held the American record for the
steeplechase
Steeplechase (athletics)
The steeplechase is an obstacle race in athletics, which derives its name from the steeplechase in horse racing.-Rules:The length of the race is usually 3000 m; junior events are 2000 m, as women's events formerly were. The circuit has four ordinary barriers and one water jump. Over 3000 m, each...
. The women's cross country has won three MAC Championships (2001, 2002, 2010) and three MAC Runner-up finishes (2003, 2005, 2009). The women's cross country team finished 28th at the NCAA Championships in 2010.
The UT rockets have the second longest winning streak in division 1-A football history (1969–1971) 35-0.
The Toledo Rockets men's basketball team was the 2006-07 Mid-American Conference champion under Head Coach
Stan Joplin
Stan Joplin
Stan Joplin is a former head men's basketball coach at the University of Toledo from 1996 to 2008.-Playing career:Joplin played guard at the University of Toledo from 1975–79. He was named to the second-team All-MAC for the 1977–78 and 1978–79 seasons...
, a former star player for the Rockets during the late 1970s, and was an assistant coach from 1984-90. He was fired after slumping to a 11-19 record in 2007-08.
Men's Basketball Receives NCAA Award For High Academic Performance Toledo tied for third-best APR mark in nation and leads MAC for second straight year. The University of Toledo men's basketball program ranks at the top of the Mid-American Conference for a second straight year in the National Collegiate Athletic Association's Academic Performance Rating (APR) release this week. Toledo's 994 rating is tied for third place among all NCAA Division I men's basketball programs and trails only Columbia and Davidson.
The University of Toledo is also nationally recognized for its club sports. These sports include bowling, fencing, ice hockey, men's lacrosse, men's soccer, crew, sailing, tennis, ultimate disc, wilderness expedition, women's basketball, women's lacrosse, women's soccer, wrestling, and women's volleyball.
A few recent accomplishments of the University of Toledo Sport Club accomplishments include: 3 individual wrestling national championships (2006–2008) by Adam Murray, ACHA Division II National Championship from the Ice Hockey Team (1992), and 3 Midwest-Collegiate Sailing Association Championships (1950, 2008,2009), and 2 Inter-Collegiate Sailing Association National Championship appearances (2008,2009) by the Sailing Team.
In the Spring of 2011, the University of Toledo women's basketball team won the WNIT, becoming the first MAC team in any sport to win a conference in modern times.
External links