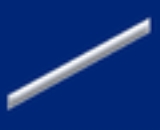 United States Coast Guard enlisted rate insignia
These charts represents the
United States Coast Guard
United States Coast Guard
The United States Coast Guard is a branch of the United States Armed Forces and one of the seven U.S. uniformed services. The Coast Guard is a maritime, military, multi-mission service unique among the military branches for having a maritime law enforcement mission and a federal regulatory agency...
enlisted rate insignia. Rates are used to describe an enlisted sailor's pay-grade. Rates aren't to be confused with "
ratings
"
http://www.uscg.mil/top/graphics/enlisted.asp
, which describe the Coast Guards enlisted occupations.
Can any of you seriously say the Bill of Rights|Bill of Rights could get through Congress today? It wouldn't even get out of committee.

F. Lee Bailey, Newsweek, 17 April 1967.