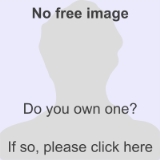 Tom Bell (actor)
Tom Bell
was an
English
England
England is a country that is part of the United Kingdom. It shares land borders with Scotland to the north and Wales to the west; the Irish Sea is to the north west, the Celtic Sea to the south west, with the North Sea to the east and the English Channel to the south separating it from continental...
actor on stage, film and television. He was dark-haired, lean, and in his later years often played characters having a sinister side to their nature.
Biography
Thomas George Bell
was born on 2 August 1933 in
Liverpool
Liverpool
Liverpool is a city and metropolitan borough of Merseyside, England, along the eastern side of the Mersey Estuary. It was founded as a borough in 1207 and was granted city status in 1880...
, England. Evacuated as a child during the Second World War, he lived with three different families in
Morecambe
Morecambe
Morecambe is a resort town and civil parish within the City of Lancaster in Lancashire, England. As of 2001 it has a resident population of 38,917. It faces into Morecambe Bay...
,
Lancashire
Lancashire
Lancashire is a non-metropolitan county of historic origin in the North West of England. It takes its name from the city of Lancaster, and is sometimes known as the County of Lancaster. Although Lancaster is still considered to be the county town, Lancashire County Council is based in Preston...
. In 1948, at age 15, Bell began to act in his first school plays and though he never dominated the performances he nonetheless demonstrated an obvious acting ability.
On leaving school he trained under the renowned
Esme Church
Esme Church
Esme Church was a British actress and theatre director. In a long career she acted with the Old Vic Company, The Royal Shakespeare Company and on Broadway...
at the
Bradford Civic Theatre
The Priestley
Bradford Playhouse is a 290 seat proscenium arch theatre with circle and stall seating based in Little Germany, in the city of Bradford, West Yorkshire, England...
; fellow pupils included
Billie Whitelaw
Billie Whitelaw
Billie Honor Whitelaw, CBE is an English actress. She worked in close collaboration with Irish playwright Samuel Beckett for 25 years and is regarded as one of the foremost interpreters of his works...
and
Robert Stephens
Robert Stephens
Sir Robert Stephens was a leading English actor in the early years of England's Royal National Theatre.-Early life and career:...
. He later worked in repertory in Liverpool and
Dublin
.
Bell made his first film appearances in the 1960s in so-called "kitchen sink dramas", including
The Kitchen
The Kitchen (film)
The Kitchen is a 1961 British drama film directed by James Hill and starring Carl Möhner, Mary Yeomans, Brian Phelan, Tom Bell, Eric Pohlmann and James Bolam. The film follows an ensemble of the staff in a cafe's kitchen during the course of one busy morning...
and
The L-Shaped Room
The L-Shaped Room
The L-Shaped Room is a 1962 British drama film, directed by Bryan Forbes, which tells the story of a young French woman, unmarried and pregnant, who moves into a London boarding house, befriending a young man in the building...
(opposite
Leslie Caron
Leslie Caron
Leslie Claire Margaret Caron is a French film actress and dancer, who appeared in 45 films between 1951 and 2003. In 2006, her performance in Law and Order: Special Victims Unit won her an Emmy for guest actress in a drama series...
).
As a young actor, he had a rebellious streak and gained somewhat of a reputation for being a hellraiser who liked a drink. At an important awards ceremony, and well-lubricated, he interrupted a long speech by the guest of honour,
Prince Philip
Prince Philip, Duke of Edinburgh
Prince Philip, Duke of Edinburgh is the husband of Elizabeth II. He is the United Kingdom's longest-serving consort and the oldest serving spouse of a reigning British monarch....
, by yelling "Tell us a funny story" – to the obvious embarrassment of table companions,
Richard Attenborough
Richard Attenborough
Richard Samuel Attenborough, Baron Attenborough , CBE is a British actor, director, producer and entrepreneur. As director and producer he won two Academy Awards for the 1982 film Gandhi...
and
Bryan Forbes
Bryan Forbes
Bryan Forbes, CBE is an English film director, actor and writer.-Career:Bryan Forbes was born John Theobald Clarke on 22 July 1926 in Queen Mary's Hospital, Stratford, West Ham, Essex , and grew up at 43 Cranmer Road, Forest Gate, West Ham, Essex .Forbes trained as an actor at the Royal Academy of...
. Although (it is said) the Prince took the heckle in good humour with his retort "If you want a funny story, I suggest you engage a professional comic", the incident didn't do Bell's career any favours at the time.
In 1978 he came to worldwide attention portraying
Adolf Eichmann
Adolf Eichmann
Adolf Otto Eichmann was a German Nazi and SS-Obersturmbannführer and one of the major organizers of the Holocaust...
in the Emmy-winning tv-series
Holocaust
Holocaust (miniseries)
Holocaust was a television miniseries broadcast in four parts in 1978 on the NBC television network. The series tells the story of the Holocaust from the perspective of the Weiss family of German Jews and that of a rising member of the SS, who gradually becomes a merciless war criminal...
, and he received a BAFTA nomination for the series
Out
Out (miniseries)
Out is a British television crime drama written by Trevor Preston. It was produced by Thames Television in 1978.In the weeks prior to its broadcast on Monday evenings, brief clips of the programme were shown to arouse viewer interest in which a character provided only the cryptic information that...
, in which he played convicted armed robber, Frank Ross.
In the 1980s and 1990s he appeared in several British movies including
Wish You Were Here
Wish You Were Here (1987 film)
Wish You Were Here is a 1987 British drama/comedy film starring Emily Lloyd and Tom Bell. The film was written and directed by David Leland. The original music score was composed by Stanley Myers.-Plot:...
,
Peter Greenaway
Peter Greenaway
Peter Greenaway, CBE is a British film director. His films are noted for the distinct influence of Renaissance and Baroque painting, and Flemish painting in particular...
's
Prospero's Books
Prospero's Books
Prospero's Books , written and directed by Peter Greenaway, is a cinematic adaptation of The Tempest, by William Shakespeare. John Gielgud is Prospero, the protagonist who provides the off-screen narration and the voices to the other story characters...
,
Swing
and the 1990 film
The Krays
The Krays (film)
The Krays is a 1990 film based on the lives and crimes of the British gangsters Ronald and Reginald Kray, twins who are often referred to as The Krays...
, where he played the part of Jack "The Hat" McVitie, one of the
Kray twins
Kray twins
Reginald "Reggie" Kray and his twin brother Ronald "Ronnie" Kray were the foremost perpetrators of organised crime in London's East End during the 1950s and 1960s...
' murder victims.
He even tried his hand at TV sitcom, playing the dour owner of a run-down seaside waxworks museum in the Thames-tv series
Hope It Rains
, written by
John Esmonde and Bob Larbey
Esmonde and Larbey
John Gilbert Esmonde and Bob Larbey were a British television comedy scriptwriting duo from the 1960s to the 1990s, creating popular situation comedies such as Please Sir! and The Good Life.-Larbey's life:Larbey was born in Clapham, South London in 1934 and made his writing debut for...
and directed by
John Howard Davies
John Howard Davies
John Howard Davies was an English television director and producer and former child actor.Davies was born in Paddington, London, the son of the scriptwriter Jack Davies...
. There were two series (thirteen episodes in all) aired in 1991-92.
Although he tended to eschew live performance, his few stage appearances included a rôle in the 1979 UK première of
Bent
Bent (play)
Bent is a 1979 play by Martin Sherman. It revolves around the persecution of gays in Nazi Germany, and takes place during and after the Night of the Long Knives....
,
Martin Sherman
Martin Sherman
Martin Sherman is an American dramatist and screenwriter, best known for his Pulitzer Prize-nominated play Bent , which explores the persecution of homosexuals during the Holocaust...
's play about
homosexuality
Homosexuality
Homosexuality is romantic or sexual attraction or behavior between members of the same sex or gender. As a sexual orientation, homosexuality refers to "an enduring pattern of or disposition to experience sexual, affectional, or romantic attractions" primarily or exclusively to people of the same...
, staged at the
Royal Court Theatre
Royal Court Theatre
The Royal Court Theatre is a non-commercial theatre on Sloane Square, in the Royal Borough of Kensington and Chelsea. It is noted for its contributions to modern theatre...
. He played the character Horst opposite
Ian McKellen
Ian McKellen
Sir Ian Murray McKellen, CH, CBE is an English actor. He has received a Tony Award, two Academy Award nominations, and five Emmy Award nominations. His work has spanned genres from Shakespearean and modern theatre to popular fantasy and science fiction...
's Max. The play's setting of homosexuals and love in a Nazi death camp was shocking for many theatregoers at the time and uncovered a previously little-examined area of Nazi brutality.
Bell played sexist police officer, Detective Sergeant Bill Otley opposite
Dame Helen Mirren
Helen Mirren
Dame Helen Mirren, DBE is an English actor. She has won an Academy Award for Best Actress, four SAG Awards, four BAFTAs, three Golden Globes, four Emmy Awards, and two Cannes Film Festival Best Actress Awards.-Early life and family:...
in the first and third series of the critically acclaimed
ITV
ITV
ITV is the major commercial public service TV network in the United Kingdom. Launched in 1955 under the auspices of the Independent Television Authority to provide competition to the BBC, it is also the oldest commercial network in the UK...
series
Prime Suspect
. In 1993, in the third season, he received his second BAFTA nomination. One of his final screen appearances was a supporting role in 2006 in the seventh:
Prime Suspect: The Final Act
. Viewers could see that he was ill throughout the programme.
Tom had enjoyed working with TV director Danny Hiller and when his great friend and adviser, showbiz accountant Jose Goumal (also a close friend and adviser to Danny) asked Tom he agreed to appear in Danny's first feature film
Love Me Still
. It was evident throughout filming that Tom was not well, but he soldiered on and completed filming only a few days before the end of his life.
Tom Bell died in hospital in
Brighton
Brighton
Brighton is the major part of the city of Brighton and Hove in East Sussex, England on the south coast of Great Britain...
on 4 October 2006, aged 73, following a short illness. He is survived by his partner Frances Tempest, a son (from an earlier marriage to the actress Lois Daine), a daughter and a stepdaughter.
Film
Television (selected)
External links