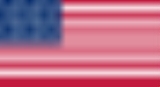 Thor Equities
Thor Equities, LLC
, is a
real estate
Real estate
In general use, esp. North American, 'real estate' is taken to mean "Property consisting of land and the buildings on it, along with its natural resources such as crops, minerals, or water; immovable property of this nature; an interest vested in this; an item of real property; buildings or...
development and investment firm founded by Joseph Sitt based in
New York City
New York City
New York is the most populous city in the United States and the center of the New York Metropolitan Area, one of the most populous metropolitan areas in the world. New York exerts a significant impact upon global commerce, finance, media, art, fashion, research, technology, education, and...
that specializes in revitalizing and adding value to urban properties in high density areas. The company owns the historic
Palmer House
Palmer House
The Palmer House Hilton is a famous and historic hotel in downtown Chicago.-History:There have been three Palmer House Hotels at the corner of State and Monroe Streets in Chicago....
Hilton in Chicago and much of the ocean front of
Coney Island
Coney Island
Coney Island is a peninsula and beach on the Atlantic Ocean in southern Brooklyn, New York, United States. The site was formerly an outer barrier island, but became partially connected to the mainland by landfill....
. It also owns property in New York City, Washington D.C., Philadelphia, Puerto Rico, Mexico, Boston, Atlanta, Baltimore, Norfolk VA, Miami, Chicago, Cincinnati, Boston, Detroit, San Francisco, Orlando, and Los Angeles.
Joseph Sitt biography
Joseph Sitt was born near Coney Island, Brooklyn in 1964. He received his B.S. from
New York University
New York University
New York University is a private, nonsectarian research university based in New York City. NYU's main campus is situated in the Greenwich Village section of Manhattan...
Stern School of Business and founded Thor Equities in 1986 while he was attending school there. He got the idea while working at flea markets at the Aqueduct and Roosevelt racetrack parking lots in the New York City area which clearly showed him how poorly the inner city was being served for even businesses like toys. At age 11 he remembered being annoyed because he had to go to
Manhattan
Manhattan
Manhattan is the oldest and the most densely populated of the five boroughs of New York City. Located primarily on the island of Manhattan at the mouth of the Hudson River, the boundaries of the borough are identical to those of New York County, an original county of the state of New York...
to get an
Atari
Atari
Atari is a corporate and brand name owned by several entities since its inception in 1972. It is currently owned by Atari Interactive, a wholly owned subsidiary of the French publisher Atari, SA . The original Atari, Inc. was founded in 1972 by Nolan Bushnell and Ted Dabney. It was a pioneer in...
computer because he couldn't get it in Brooklyn.
He picked the name
Thor
Thor
In Norse mythology, Thor is a hammer-wielding god associated with thunder, lightning, storms, oak trees, strength, the protection of mankind, and also hallowing, healing, and fertility...
for the company name because he was an avid
Thor
Thor (Marvel Comics)
Thor is a fictional superhero who appears in publications published by Marvel Comics. The character first appeared in Journey into Mystery #83 and was created by editor-plotter Stan Lee, scripter Larry Lieber, and penciller Jack Kirby....
comic book fan and thought it would fit his "concept of being the protector of the cities."
His first investment was a property sold at tax auction in the on
East Tremont Avenue
Tremont, Bronx
Tremont is a low income residential neighborhood geographically located in the west Bronx, New York City. The neighborhood is part of Bronx Community Board 5. Its boundaries, starting from the north and moving clockwise are: East 183rd Street to the north, Webster Avenue to the east, the...
in the Bronx, an under served retail area, where he built a one-story retail structure with money from "family, friends, roommates, parents of roommates." He brought in national retailers Rite Aid Pharmacy and Payless Shoes after convincing them of the value of this location.
Ashley Stewart
After finding it difficult to get major retailers to come and serve inner city locations, in 1991 he started his own retail company, Ashley Stewart (with a name inspired by
Laura Ashley
Laura Ashley
Laura Ashley was a Welsh fashion designer and businesswoman. She became a household name on the strength of her work as a designer and manufacturer of a range of colourful fabrics for clothes and home furnishings....
and
Martha Stewart
Martha Stewart
Martha Stewart is an American business magnate, author, magazine publisher, and television personality. As founder of Martha Stewart Living Omnimedia, she has gained success through a variety of business ventures, encompassing publishing, broadcasting, and merchandising...
), selling
plus-size clothing
Plus-size clothing
Plus size clothing is a general term given to clothing proportioned specifically for overweight people. Also called Outsize in some countries , this term has been losing favour since the 1990s...
to African American women.
The stores hired from the community and were recognized by President Clinton for their large contribution to the nation's Welfare to Work program. Ashley Stewart quickly grew to over 380 stores in more than 100 cities which prompted many national retailers to follow suit and helped change the urban retail landscape. Sitt also part owned and managed the Children's Place kids clothing chain, as well as Marianne Stores, a retail outlet for Latina women.
His business boomed and he sold his interest in 2000 to concentrate on urban real estate.
In 2004 he was profiled by Crains in a "40 Under 40" article, which reported that he had a 6000000 square feet (557,418.2 m²) portfolio worth nearly $750 million.
Development activities
Thor Equities is a full service real estate development and investment company whose capabilities include acquisitions, financial management, development, property management, and leasing. Thor specializes in value-added investments in shopping centers, malls and mixed-use urban projects. Today, Thor's current portfolio of properties totals 12000000 square feet (1,114,836.5 m²) and is valued at more than $3 billion. Thor manages several property funds whose investors include pension funds, investment banks, college endowments, and foundations.
In 2001, Thor purchased Albee Square Mall in downtown Brooklyn and made various facility improvements in effort to attract new tenants to the long underperforming property. In 2005, Thor announced plans to build a 60-story tower in downtown Brooklyn on the parking lot it owned at the Albee Square Mall at Willoughby Street and Flatbush Avenue Extension. The building was to be the tallest tower in Brooklyn. After the city changed zoning to permit the tower, Thor sold the proposed site for $125 million. Sitt felt the company had improved the area and that it was time to execute for his investors and move on.
Thor also bought the historic
Palmer House
Palmer House
The Palmer House Hilton is a famous and historic hotel in downtown Chicago.-History:There have been three Palmer House Hotels at the corner of State and Monroe Streets in Chicago....
Hilton Hotel in Chicago for $230 million and proceeded with a $150 million renovation. Thor won numerous awards for this renovation including the Landmarks Real Estate and Building Industries Council Award for its "ongoing commitment to preservation and outstanding renovation," The Chicago Commercial Real Estate Award for Redevelopment of the Year, The Construction Industry Service Corporation Award for Rehabilitation Project of the Year, and The Friends of Downtown Chicago Award for Best Renovation Project.
In 2005, Thor bought a parcel of land west of the amusement district in Coney Island for $13 million, and sold 14 months later for $90 million. Thor then bought more land on Coney Island along Stillwell Avenue as well as some Boardwalk property including
Astroland
Astroland
Astroland was a amusement park in Coney Island first opened in 1962. It was located at 1000 Surf Avenue on the boardwalk...
. In 2006, Thor announced plans for a $1.5 billion Las Vegas-style resort to contain a huge glass-enclosed water park, wild rides, many stores and condominiums or time-share hotels in tall towers near the beach with the land it had acquired in Coney Island which required several zoning changes and soon City Hall and Thor became involved lengthy negotiations. The city had a competing vision and attempted to buy Thor's land, but Thor did not accept the city's offer. The negotiations continued and
Astroland
Astroland
Astroland was a amusement park in Coney Island first opened in 1962. It was located at 1000 Surf Avenue on the boardwalk...
ceased operations September 7, 2008. Interim amusement rides and a flea market opened in the Summer of 2009 and closed later that year.
On November 11, 2009, Sitt reached a deal with New York City to sell a little more than half of his 12.5 acres (50,585.8 m²) of land in Coney Island for $95.6 million. The deal capped off a lengthy 3 year negotiation with each side maintaining it had the best plan for the Coney's revival.
Non profit activities and honors
Joseph Sitt is an active board member of the Bedford Stuyvesant Restoration Corporation, one of the most respected community development organizations in the United States. He was instrumental in helping restore Restoration Plaza, the neighborhood's Town Square and the BSRC's main asset, and bringing to the area more retail options including its first family sit down restaurant and supermarket.
External links