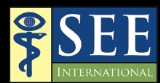 Taylor & Francis
Taylor & Francis Group
is an international company originating in the United Kingdom which publishes books and academic journals. It is a division of Informa plc, a United Kingdom-based publisher and conference company.
Overview
The company was founded in 1852 when William Francis joined
Richard Taylor
Richard Taylor (editor)
Richard Taylor was an English naturalist and publisher of scientific journals. He became joint editor of the Philosophical Magazine in 1822 and went of to publish the Annals of Natural History in 1838. He edited and published Scientific Memoirs, Selected from the Transactions of Foreign Academies...
in his publishing business. Taylor initially founded his company in 1798. Their subjects covered include
agriculture
Agriculture
Agriculture is the cultivation of animals, plants, fungi and other life forms for food, fiber, and other products used to sustain life. Agriculture was the key implement in the rise of sedentary human civilization, whereby farming of domesticated species created food surpluses that nurtured the...
,
chemistry
Chemistry
Chemistry is the science of matter, especially its chemical reactions, but also its composition, structure and properties. Chemistry is concerned with atoms and their interactions with other atoms, and particularly with the properties of chemical bonds....
,
education
Education
Education in its broadest, general sense is the means through which the aims and habits of a group of people lives on from one generation to the next. Generally, it occurs through any experience that has a formative effect on the way one thinks, feels, or acts...
,
engineering
Engineering
Engineering is the discipline, art, skill and profession of acquiring and applying scientific, mathematical, economic, social, and practical knowledge, in order to design and build structures, machines, devices, systems, materials and processes that safely realize improvements to the lives of...
,
geography
Geography
Geography is the science that studies the lands, features, inhabitants, and phenomena of Earth. A literal translation would be "to describe or write about the Earth". The first person to use the word "geography" was Eratosthenes...
,
law
Law
Law is a system of rules and guidelines which are enforced through social institutions to govern behavior, wherever possible. It shapes politics, economics and society in numerous ways and serves as a social mediator of relations between people. Contract law regulates everything from buying a bus...
,
mathematics
Mathematics
Mathematics is the study of quantity, space, structure, and change. Mathematicians seek out patterns and formulate new conjectures. Mathematicians resolve the truth or falsity of conjectures by mathematical proofs, which are arguments sufficient to convince other mathematicians of their validity...
,
medicine
Medicine
Medicine is the science and art of healing. It encompasses a variety of health care practices evolved to maintain and restore health by the prevention and treatment of illness....
, and
social sciences
Social sciences
Social science is the field of study concerned with society. "Social science" is commonly used as an umbrella term to refer to a plurality of fields outside of the natural sciences usually exclusive of the administrative or managerial sciences...
among others.
Taylor & Francis publishes more than 1,000 journals, and over 1,800 new books each year, with a backlist of over 20,000 titles. The group has at least nine offices, in the United Kingdom,
New York
New York
New York is a state in the Northeastern region of the United States. It is the nation's third most populous state. New York is bordered by New Jersey and Pennsylvania to the south, and by Connecticut, Massachusetts and Vermont to the east...
, Boca Raton, Philadelphia,
Singapore
Singapore
Singapore , officially the Republic of Singapore, is a Southeast Asian city-state off the southern tip of the Malay Peninsula, north of the equator. An island country made up of 63 islands, it is separated from Malaysia by the Straits of Johor to its north and from Indonesia's Riau Islands by the...
,
Sydney
Sydney
Sydney is the most populous city in Australia and the state capital of New South Wales. Sydney is located on Australia's south-east coast of the Tasman Sea. As of June 2010, the greater metropolitan area had an approximate population of 4.6 million people...
, and India.
Taylor & Francis merged with Informa in 2004 to create a new company called T&F Informa, since renamed back to
Informa
. Taylor & Francis Group is now the academic publishing arm of Informa.
The old Taylor and Francis logo depicts a hand pouring oil into a lit lamp, along with the Latin phrase "alere flammam" (to feed the flame). The modern logo is a stylised oil lamp in a circle.
Acquired companies
Lawrence Erlbaum Associates (acquired in 2006)
Routledge

Routledge

Routledge is a British publishing house which has operated under a succession of company names and latterly as an academic imprint. Its origins may be traced back to the 19th-century London bookseller George Routledge...


(acquired in 1998)
BIOS Scientific Publishers

BIOS Scientific Publishers

BIOS Scientific Publishers was an English publisher. The main offices were based at Milton Park near Abingdon, Oxfordshire, south of Oxford, England. The company specialised in biosciences....



Brunner-Routledge
Brunner-Mazel
Carfax
Cavendish
CRC Press

CRC Press

The CRC Press, LLC is a publishing group which specializes in producing technical books. While many of their books relate to engineering, science and mathematics, their scope also includes books on business, forensics and information technology...



Curzon
David Fulton Press
Earthscan

Earthscan

Earthscan is an English language publisher of books and journals on climate change, sustainable development and environmental technology for academic, professional and general readers....



Europa Publications (acquired in 1999)
Fitzroy Dearborn Publishers

Fitzroy Dearborn Publishers

- History :Fitzroy Dearborn Publishers was founded in 1994 by Daniel Kirkpatrick and George Walsh. The company was a publisher of academic library reference titles with offices in London and Chicago. It was acquired by the UK-based Taylor & Francis Group as an imprint of Routledge Reference in 2002...


(acquired in 2002)
Frank Cass
Gordon & Breach
Heldref Publications

Heldref Publications

Heldref Publications was the publishing division of the Helen Dwight Reid Education Foundation, a nonprofit educational organization. Professor Helen Dwight Reid, a political scientist who taught at Bryn Mawr College and the State University of New York at Buffalo, established the foundation in 1956...


(Except World Affairs) (acquired in 2009)
Marcel Dekker

Marcel Dekker

Marcel Dekker was a well-known journal and encyclopedia publishing company with editorial boards found in New York, New York. Dekker encyclopedias are now published by CRC Press, part of the Taylor and Francis publishing group....



Martin Dunitz
Parthenon Publishing
Psychology Press
RFF Press

Resources for the Future

Resources for the Future is a nonprofit organization that conducts independent research into environmental, energy, and natural resource issues, primarily via economics and other social sciences. Headquartered in Washington, D.C., RFF performs research around the world...



Spon Press
Swets and Zeitlinger Publishers
Taylor Graham Journals
Haworth Press

Haworth Press

Haworth Press was a publisher of scholarly, academic and trade books, and approximately 200 peer-reviewed academic journals. It was founded in 1978 by the publishing industry executives Bill Cohen and Patrick Mclaughlin. The name was taken from the township of Haworth in England, the home of the...



Garland Science

Garland Science

Garland Science is a publishing group that specializes in developing textbooks in a wide range of life science subjects, including cell and molecular biology, immunology, protein chemistry, genetics, and bioinformatics. It is a subsidiary of the Taylor & Francis Group...