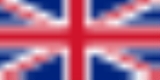 Stonehenge Avenue
Stonehenge Avenue
is an ancient
avenue
Avenue (archaeology)
British Archaeologists refine the general archaeological use of avenue to denote a long, parallel-sided strip of land, measuring up to about 30m in width, open at either end and with edges marked by stone or timber alignments and/or a low earth bank and ditch...
marked as a
UNESCO
UNESCO
The United Nations Educational, Scientific and Cultural Organization is a specialized agency of the United Nations...
World Heritage Site
World Heritage Site
A UNESCO World Heritage Site is a place that is listed by the UNESCO as of special cultural or physical significance...
. Discovered in the 18th century, it measures nearly 3 kilometers, connecting
Stonehenge
Stonehenge
Stonehenge is a prehistoric monument located in the English county of Wiltshire, about west of Amesbury and north of Salisbury. One of the most famous sites in the world, Stonehenge is composed of a circular setting of large standing stones set within earthworks...
with the River Avon. It was built during the Stonehenge 3 period of 2600 to 1700 BCE.
The avenue is aligned with the sunrise of the
summer solstice
Summer solstice
The summer solstice occurs exactly when the axial tilt of a planet's semi-axis in a given hemisphere is most inclined towards the star that it orbits. Earth's maximum axial tilt to our star, the Sun, during a solstice is 23° 26'. Though the summer solstice is an instant in time, the term is also...
,, suggesting a time of most frequent use.
At the end of the Avenue, a similar ring of
bluestone
Bluestone
Bluestone is a cultural or commercial name for a number of dimension or building stone varieties, including:*a feldspathic sandstone in the U.S. and Canada;*limestone in the Shenandoah Valley in the U.S...
s,
Bluestonehenge
Bluestonehenge
"Bluestonehenge" or "Bluehenge" is a prehistoric henge and stone circle monument that was discovered by the Stonehenge Riverside Project about south-east of Stonehenge in Wiltshire, England...
, was discovered in 2009.