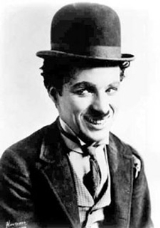 Slapstick
Slapstick
is a type of
comedy
Comedy
Comedy , as a popular meaning, is any humorous discourse or work generally intended to amuse by creating laughter, especially in television, film, and stand-up comedy. This must be carefully distinguished from its academic definition, namely the comic theatre, whose Western origins are found in...
involving exaggerated
violence
Violence
Violence is the use of physical force to apply a state to others contrary to their wishes. violence, while often a stand-alone issue, is often the culmination of other kinds of conflict, e.g...
and activities which may exceed the boundaries of common sense.
Origins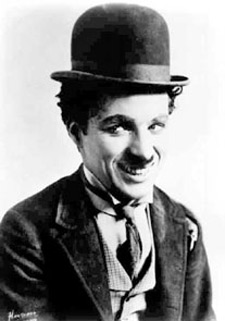 The phrase comes from the
batacchio
or
bataccio
— called the '
slap stick
Whip (instrument)
In music, a whip or slapstick is a percussion instrument consisting of two wooden boards joined by a hinge at one end. When the boards are brought together rapidly, the sound is reminiscent of the crack of a whip. It is often used in modern orchestras, bands, and percussion ensembles.There are...
' in English — a club-like object composed of two wooden slats used in
Commedia dell'arte
Commedia dell'arte
Commedia dell'arte is a form of theatre characterized by masked "types" which began in Italy in the 16th century, and was responsible for the advent of the actress and improvised performances based on sketches or scenarios. The closest translation of the name is "comedy of craft"; it is shortened...
. When struck, the battacchio produces a loud smacking noise, though little force is transferred from the object to the person being struck. Actors may thus hit one another repeatedly with great audible effect while causing very little actual physical damage. Along with the inflatable bladder (of which the
whoopee cushion
Whoopee cushion
A whoopee cushion, also known as a poo-poo cushion and Razzberry Cushion, is a practical joke device, used in a form of flatulence humor, which produces a noise resembling a raspberry or human flatulence. It is made from two sheets of rubber that are glued together at the edges...
is a modern variant), it was among the earliest
special effect
Special effect
The illusions used in the film, television, theatre, or entertainment industries to simulate the imagined events in a story are traditionally called special effects ....
s that a person could carry.
History
While the object from which the genre is derived dates from the
Renaissance
Renaissance
The Renaissance was a cultural movement that spanned roughly the 14th to the 17th century, beginning in Italy in the Late Middle Ages and later spreading to the rest of Europe. The term is also used more loosely to refer to the historical era, but since the changes of the Renaissance were not...
, theater historians argue that slapstick comedy has been at least somewhat present in almost all comedic genres since the rejuvenation of theater in church liturgical dramas in the Middle Ages. (Some argue for instances of it in Greek and Roman theater, as well.) Beating the devil off stage, for example, remained a stock
comedic device
Comedic device
A comedic device is used in comedy to write humor in a common structure. They can become so common that they are difficult for writers to use without being perceived as cheesy.-Double entendre:...
in many otherwise serious religious plays. Shakespeare also incorporated many chase scenes and beatings into his comedies, such as in his play
The Comedy of Errors
The Comedy of Errors
The Comedy of Errors is one of William Shakespeare's earliest plays. It is his shortest and one of his most farcical comedies, with a major part of the humour coming from slapstick and mistaken identity, in addition to puns and word play. The Comedy of Errors is one of only two of Shakespeare's...
. Building on its later popularity in the nineteenth and early twentieth-century ethnic routines of the American
vaudeville
Vaudeville
Vaudeville was a theatrical genre of variety entertainment in the United States and Canada from the early 1880s until the early 1930s. Each performance was made up of a series of separate, unrelated acts grouped together on a common bill...
house, the style was explored extensively during the "golden era" of black and white, silent movies directed by figures
Mack Sennett
Mack Sennett
Mack Sennett was a Canadian-born American director and was known as the innovator of slapstick comedy in film. During his lifetime he was known at times as the "King of Comedy"...
and
Hal Roach
Hal Roach
Harold Eugene "Hal" Roach, Sr. was an American film and television producer and director, and from the 1910s to the 1990s.- Early life and career :Hal Roach was born in Elmira, New York...
and featuring such notables as
Charlie Chaplin
Charlie Chaplin
Sir Charles Spencer "Charlie" Chaplin, KBE was an English comic actor, film director and composer best known for his work during the silent film era. He became the most famous film star in the world before the end of World War I...
,
Laurel and Hardy
Laurel and Hardy
Laurel and Hardy were one of the most popular and critically acclaimed comedy double acts of the early Classical Hollywood era of American cinema...
, the
Marx Brothers
Marx Brothers
The Marx Brothers were an American family comedy act, originally from New York City, that enjoyed success in Vaudeville, Broadway, and motion pictures from the early 1900s to around 1950...
, the
Keystone Kops
Keystone Kops
The Keystone Kops were incompetent fictional policemen, featured in silent film comedies in the early 20th century. The movies were produced by Mack Sennett for his Keystone Film Company between 1912 and 1917. The idea came from Hank Mann who also played police chief Tehiezel in the first film...
, the Three Stooges and
El Chavo
El Chavo (TV series)
El Chavo del Ocho, commonly known as El Chavo, is a Mexican television sitcom that gained popularity in Spanish-speaking America as well as in Brazil, Spain, United States and other countries...
. Slapstick is also common in animated
cartoon
Cartoon
A cartoon is a form of two-dimensional illustrated visual art. While the specific definition has changed over time, modern usage refers to a typically non-realistic or semi-realistic drawing or painting intended for satire, caricature, or humor, or to the artistic style of such works...
s such as
Tom and Jerry
Tom and Jerry
Tom and Jerry are the cat and mouse cartoon characters that were evolved starting in 1939.Tom and Jerry also may refer to:Cartoon works featuring the cat and mouse so named:* The Tom and Jerry Show...
and
Looney Tunes
Looney Tunes
Looney Tunes is a Warner Bros. animated cartoon series. It preceded the Merrie Melodies series and was Warner Bros.'s first animated theatrical series. Since its first official release, 1930's Sinkin' in the Bathtub, the series has become a worldwide media franchise, spawning several television...
.
Slapstick continues to maintain a presence in modern comedy that draws upon its lineage, running in film from
Buster Keaton
Buster Keaton
Joseph Frank "Buster" Keaton was an American comic actor, filmmaker, producer and writer. He was best known for his silent films, in which his trademark was physical comedy with a consistently stoic, deadpan expression, earning him the nickname "The Great Stone Face".Keaton was recognized as the...
and
Louis de Funès
Louis de Funès
Louis Germain David de Funès de Galarza was a very popular French actor who is one of the giants of French comedy alongside André Bourvil and Fernandel...
to
Mel Brooks
Mel Brooks
Mel Brooks is an American film director, screenwriter, composer, lyricist, comedian, actor and producer. He is best known as a creator of broad film farces and comic parodies. He began his career as a stand-up comic and as a writer for the early TV variety show Your Show of Shows...
to the
Jackass
Jackass (TV series)
jackass is an American reality series, originally shown on MTV from 2000 to 2002, featuring people performing various dangerous, crude, ridiculous, self-injuring stunts and pranks...
movies to the
Farrelly Brothers
Farrelly brothers
Peter John Farrelly and Robert Leo "Bobby" Farrelly, Jr. , professionally known as the Farrelly Brothers are screenwriters and directors of ten comedy films, including There's Something About Mary; Dumb and Dumber; Kingpin; Hall Pass; Me, Myself & Irene; Shallow Hal; Stuck on You; Osmosis Jones;...
, and in live performance from Weber & Fields to
Jackie Gleason
Jackie Gleason
Jackie Gleason was an American comedian, actor and musician. He was known for his brash visual and verbal comedy style, especially by his character Ralph Kramden on The Honeymooners, a situation-comedy television series. His most noted film roles were as Minnesota Fats in the drama film The...
to
Rowan Atkinson
Rowan Atkinson
Rowan Sebastian Atkinson is a British actor, comedian, and screenwriter. He is most famous for his work on the satirical sketch comedy show Not The Nine O'Clock News, and the sitcoms Blackadder, Mr. Bean and The Thin Blue Line...
.
See also
Laughter

Laughter

Laughing is a reaction to certain stimuli, fundamentally stress, which serves as an emotional balancing mechanism. Traditionally, it is considered a visual expression of happiness, or an inward feeling of joy. It may ensue from hearing a joke, being tickled, or other stimuli...



Slapstick film

Slapstick film

Slapstick films are a type of comedy film that employ slapstick comedy with five main conventions:#Pain without real consequence.#Editing to turn a situation more unrealistic.#Impossible situations.#Zooms to confuse the audience....



Wacky Comedy film
Physical comedy

Physical comedy

Physical comedy, also known as slapstick, is a comedic performance relying mostly on the use of the body to convey humour.Physical comedy, whether conveyed by a pratfall , a silly face, or the action of walking into walls, is a common and rarely subtle form of comedy...



Stage combat

Stage combat

Stage combat is a specialized technique in theatre designed to create the illusion of physical combat without causing harm to the performers. It is employed in live stage plays as well as operatic and ballet productions. The term is also used informally to describe fight choreography for other...



External links