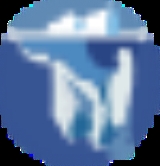 Secret ballot
The
secret ballot
is a voting method in which a voter's choices in an
election
Election
An election is a formal decision-making process by which a population chooses an individual to hold public office. Elections have been the usual mechanism by which modern representative democracy operates since the 17th century. Elections may fill offices in the legislature, sometimes in the...
or a
referendum
Referendum
A referendum is a direct vote in which an entire electorate is asked to either accept or reject a particular proposal. This may result in the adoption of a new constitution, a constitutional amendment, a law, the recall of an elected official or simply a specific government policy. It is a form of...
are anonymous. The key aim is to ensure the voter records a sincere choice by forestalling attempts to influence the voter by
intimidation
Intimidation
Intimidation is intentional behavior "which would cause a person of ordinary sensibilities" fear of injury or harm. It's not necessary to prove that the behavior was so violent as to cause terror or that the victim was actually frightened.Criminal threatening is the crime of intentionally or...
or
bribery
Bribery
Bribery, a form of corruption, is an act implying money or gift giving that alters the behavior of the recipient. Bribery constitutes a crime and is defined by Black's Law Dictionary as the offering, giving, receiving, or soliciting of any item of value to influence the actions of an official or...
. The system is one means of achieving the goal of
political privacy
Political privacy
Political privacy has been a concern since voting systems emerged in ancient times. The secret ballot is the simplest and most widespread measure to ensure that political views are not known to anyone other than the voter—it is nearly universal in modern democracy, and considered a basic right of...
.
Secret ballots are suitable for many different
voting system
Voting system
A voting system or electoral system is a method by which voters make a choice between options, often in an election or on a policy referendum....
s. The most basic form may be blank pieces of paper, upon which each voter writes only his or her choice.