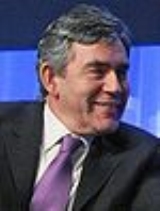 Scottish people
The
Scottish people
(Scots Gaelic:
Albannaich
), or
Scots
, are a
nation
Nation
A nation may refer to a community of people who share a common language, culture, ethnicity, descent, and/or history. In this definition, a nation has no physical borders. However, it can also refer to people who share a common territory and government irrespective of their ethnic make-up...
and
ethnic group
Ethnic group
An ethnic group is a group of people whose members identify with each other, through a common heritage, often consisting of a common language, a common culture and/or an ideology that stresses common ancestry or endogamy...
native to
Scotland
Scotland
Scotland is a country that is part of the United Kingdom. Occupying the northern third of the island of Great Britain, it shares a border with England to the south and is bounded by the North Sea to the east, the Atlantic Ocean to the north and west, and the North Channel and Irish Sea to the...
. Historically they emerged from an amalgamation of the
Picts
Picts
The Picts were a group of Late Iron Age and Early Mediaeval people living in what is now eastern and northern Scotland. There is an association with the distribution of brochs, place names beginning 'Pit-', for instance Pitlochry, and Pictish stones. They are recorded from before the Roman conquest...
and
Gaels
Gaels
The Gaels or Goidels are speakers of one of the Goidelic Celtic languages: Irish, Scottish Gaelic, and Manx. Goidelic speech originated in Ireland and subsequently spread to western and northern Scotland and the Isle of Man....
, incorporating neighbouring
Britons
Britons (historical)
The Britons were the Celtic people culturally dominating Great Britain from the Iron Age through the Early Middle Ages. They spoke the Insular Celtic language known as British or Brythonic...
to the south as well as invading Germanic peoples such as the
Anglo-Saxons
Anglo-Saxons
Anglo-Saxon is a term used by historians to designate the Germanic tribes who invaded and settled the south and east of Great Britain beginning in the early 5th century AD, and the period from their creation of the English nation to the Norman conquest. The Anglo-Saxon Era denotes the period of...
and the
Norse
Norsemen
Norsemen is used to refer to the group of people as a whole who spoke what is now called the Old Norse language belonging to the North Germanic branch of Indo-European languages, especially Norwegian, Icelandic, Faroese, Swedish and Danish in their earlier forms.The meaning of Norseman was "people...
.
In modern use, "Scottish people" or "Scots" is used to refer to anyone whose linguistic, cultural, family ancestral or genetic origins are from within Scotland.