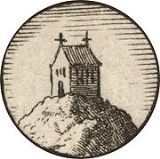 Sacrament
A
sacrament
is a sacred
rite
Rite
A rite is an established, ceremonious, usually religious act. Rites in this sense fall into three major categories:* rites of passage, generally changing an individual's social status, such as marriage, baptism, or graduation....
recognized as of particular importance and significance. There are various views on the existence and meaning of such rites.
Hexam's
Concise Dictionary of Religion
calls a sacrament "a Rite in which GOD (or Gods) is (are) uniquely active". But within Christianity the word is used in a more restricted sense.
The
Catechism of the Catholic Church
Catechism of the Catholic Church
The Catechism of the Catholic Church is the official text of the teachings of the Catholic Church. A provisional, "reference text" was issued by Pope John Paul II on October 11, 1992 — "the thirtieth anniversary of the opening of the Second Vatican Ecumenical Council" — with his apostolic...
defines the sacraments as "efficacious signs of grace, instituted by Christ and entrusted to the Church, by which divine life is dispensed to us.