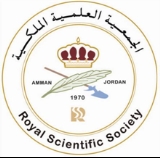 Royal Scientific Society
The
Royal Scientific Society (RSS)
is the largest applied research institution, consultancy, and technical support service provider in Jordan and is a regional leader in the fields of science & technology.
With the vast expertise accumulated by RSS over the years, it has established itself as a pioneer within the broader international scientific community. The RSS laboratories are nationally & internationally accredited with close personal co-operative ties with local, regional, and international scientific organizations.
Supported by more than 500 science specialists, researchers, technical support staff, highly skilled management, and faculty, the RSS has truly become recognized as a local, regional and international research and development hub.
At RSS being customer–centric simply means having an unwavering commitment to the people of Jordan. The RSS continuously strives to improve its standing as a point of reference for scientific knowledge and technical awareness, where quality standards and public health become equal and totally uncompromised.
RSS Vision
To be the local and regional reference point and knowledge leader for science and technology using scientific and engineering research to power economic development and social progress.
RSS Mission
To build and strengthen scientific and engineering research in the areas of greatest strategic value to Jordan's long-term competitiveness and development.
Knowledge Sector Activities
The Knowledge Sector's role is to be the reference point for scientific knowledge and research that best provides data and ideas to solve problems through a unique group of experts with the highest levels of specification and world-class facilities and networks in the environment, construction, industrial technology, and information technology fields.
Testing Sector Activities
The Testing Sector is a leader in providing analytical testing services for the private and public sector. For 40 years the testing sector at the RSS has been providing a wide scope of chemical and physical testing in food, environment, industrial, mechanical, electrical and construction material, and industrial products. The RSS laboratories are accredited by national and international agencies such as UKAS and JAS according to ISO 17025 in order to produce reliable scientific results for both the private and public sectors.
Quality Sector Activities
The Quality Sector empowers the RSS to cope with the dynamic and ever-evolving nature of international requirements with flexibility and efficiency. RSS Quality is considered the basis of the Quality Infrastructure in Jordan and it includes: The Jordan National Metrology Institute (JNMI), The Conformity Assessment Center and The Engineering Maintenance / Directorate of Bio-medical Engineering.
Outreach Sector Activities
The Outreach Sector exemplifies the heart & soul of all RSS activity with specific programmes dealing with Jordan's community affairs and linking to local industry, education, and international networks on a non-commercial basis. The Outreach Sector fosters a diverse set of activities, initiatives, and programmes such as; The National Campaign for Public Awareness of the Drivers of Change, The Eco Tech Park, The IRADA programme for productivity enhancement, and the Training Centre.
Energy, Water and Environment Scientific Theme Activities
The Energy, Water, & Environment (EWE) Cluster is supported by several nationally and internationally accredited laboratories which are capable of providing high class analysis and measurements. The EWE Cluster provides technical services and consultations in addition to promoting the adoption of sound and best practices conforming to the concept of sustainable development. The EWE Cluster also delivers field energy, water and environmental measurement and analysis services.
Industrial Technology Scientific Theme Activities
In line with RSS vision to power socio-economic development, the Industrial Technology Cluster aims to support and institutionalise research and development efforts. The Cluster is dedicated to scientific research, developing industrial related policies, and offering technical consultation within different industries. By boosting inventions, enriching local IPs, and encouraging knowledge transfer the Cluster focuses on meeting and exceeding satisfaction levels across the industry.
Construction & Materials Sciences Scientific Theme Activities
The Construction and Material Science Institute (CMSI) is the leader in developing inter-related fields of applied research, architectural and structural design, testing, consultations, standard development, seismic analysis, specialised training and facilitating technology transfer. CMSI aims to empower economic development through building excellence in local community development as well as establishing, monitoring and upgrading various construction and green building related codes of practice. In addition, CMSI plays a pivotal role in the utilisation of knowledge and experience in socially responsible projects.
Information & Communication Technology (ICT) for Development Scientific Theme Activities
The Information and Communication Technology (ICT) for Development Cluster, is the main technical arm of the Royal Scientific Society, its role is to conduct R&D in ICT yielding to products for commercialisation locally, regionally, and internationally. ICT for Development aims to enhance the expertise of the ICT workforce though providing knowledge-based training courses, supporting and participating in ICT initiatives locally and regionally, along with serving the private and public sectors throughout Jordan providing consultations and developing ICT solutions.
Contact Information
Mail Address:
Royal Scientific Society
P.O. Box 1438
Al-Jubaiha 11941
Hashemite Kingdom of Jordan
Physical Address:
El Hassan Science City
Ahmad Al Tarawneh st.
Al-Jubaiha – Amman,
Hashemite Kingdom of Jordan
Telephone:
+962 6 53 44 701
Fax:
+962 6 53 44 806
E-mail:
rssinfo@rss.jo
Website:
http://www.rss.jo
See also
External links