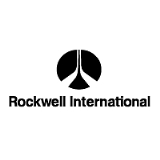 Rockwell International
Rockwell International
was a major American
manufacturing
Manufacturing
Manufacturing is the use of machines, tools and labor to produce goods for use or sale. The term may refer to a range of human activity, from handicraft to high tech, but is most commonly applied to industrial production, in which raw materials are transformed into finished goods on a large scale...
conglomerate
Conglomerate (company)
A conglomerate is a combination of two or more corporations engaged in entirely different businesses that fall under one corporate structure , usually involving a parent company and several subsidiaries. Often, a conglomerate is a multi-industry company...
in the latter half of the 20th century, involved in aircraft, the space industry, both defense-oriented and commercial electronics, automotive and truck components, printing presses, valves and meters, and industrial automation. It was the ultimate incarnation of a series of companies founded by
Willard Rockwell
Willard Rockwell
Willard Frederick Rockwell, Sr. was a businessman who helped shape and name what eventually became the Rockwell International company....
. At its apex in the 1990s, Rockwell International was #27 on the
Fortune 500
Fortune 500
The Fortune 500 is an annual list compiled and published by Fortune magazine that ranks the top 500 U.S. closely held and public corporations as ranked by their gross revenue after adjustments made by Fortune to exclude the impact of excise taxes companies collect. The list includes publicly and...
list, with assets of over $8 billion and sales of $27 billion.
Col.