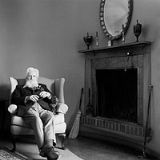 Robertson Davies
William Robertson Davies
,
CC
Order of Canada
The Order of Canada is a Canadian national order, admission into which is, within the system of orders, decorations, and medals of Canada, the second highest honour for merit...
,
OOnt
Order of Ontario
The Order of Ontario is the most prestigious official honour in the Canadian province of Ontario. Instituted in 1986 by Lieutenant Governor Lincoln Alexander, on the advice of the Cabinet under Premier David Peterson, the civilian order is administered by the Governor-in-Council and is intended to...
,
FRSC
Royal Society of Canada
The Royal Society of Canada , may also operate under the more descriptive name RSC: The Academies of Arts, Humanities and Sciences of Canada , is the oldest association of scientists and scholars in Canada...
,
FRSL
Royal Society of Literature
The Royal Society of Literature is the "senior literary organisation in Britain". It was founded in 1820 by George IV, in order to "reward literary merit and excite literary talent". The Society's first president was Thomas Burgess, who later became the Bishop of Salisbury...
(born August 28, 1913 - December 2, 1995) was a Canadian novelist, playwright, critic, journalist, and professor. He was one of Canada's best-known and most popular authors, and one of its most distinguished "men of letters", a term Davies is variously said to have gladly accepted for himself and to have detested. Davies was the founding Master of
Massey College
Massey College
Massey College is a postgraduate residential college at the University of Toronto, established in 1963 with an endowment by the Massey Foundation. Similar to All Souls College, Oxford, members of Massey College are nominated from the university community, and are elected by and as fellows of the...
, a graduate
residential college
Residential college
A residential college is an organisational pattern for a division of a university that places academic activity in a community setting of students and faculty, usually at a residence and with shared meals, the college having a degree of autonomy and a federated relationship with the overall...
associated with the
University of Toronto
University of Toronto
The University of Toronto is a public research university in Toronto, Ontario, Canada, situated on the grounds that surround Queen's Park. It was founded by royal charter in 1827 as King's College, the first institution of higher learning in Upper Canada...
.
Growing up, Davies was surrounded by books and language.
Our fate lies in your hands, to you we prayFor an indulgent hearing of our play;Laugh if you can, or failing that, give ventIn hissing fury to your discontent;Applause we crave, from scorn we take defenceBut have no armour 'gainst indifference.

A Prologue (1939) to Oliver Goldsmith|Oliver Goldsmith's The Good Natur'd Man (1768)
Only in the theatre was it possible to see the performers and to be warmed by their personal charm, to respond to their efforts and to feel their response to the applause and appreciative laughter of the audience. It had an intimate quality; audience and actors conspired to make a little oasis of happiness and mirth within the walls of the theatre. Try as we will, we cannot be intimate with a shadow on a screen, nor a voice from a box.

Lew Fields|Lew Fields (1941)
She made a great deal of money in her time and she spent it lavishly. Speaking of herself and her colleagues at the Metropolitan she said: "We were a race of giants." Quite true, and in case you don't know it, being a giant is a very expensive business. The cost of food and drink, not merely for oneself but for one's fellow-giants and one's scores of attendant gnomes, is a very considerable item. And the cost of jewels for a female giant is really fabulous.

"Emma Calvé|Emma Calvé" (1942)
The fall of France must have been a bitter pill to Calvé. She had a poor opinion of Germans, both as people and as artists. It is sad to imagine what her last days may have been in her "robber-baron's castle" as Peggy Wood|Peggy Wood calls it. But one thing is certain; when death came, Calvé met it with spirit. No one who knew so well how to greet life could possibly fail to know how to greet death.

Emma Calvé (1942)
The Wild Hunt|Wild Hunt is known in all Celtic countries; it is a huntsman with a pack of hounds who is seen or heard to rush through the country. Those who see him are doomed to die. The writer heard the Wild Hunt quite distinctly one night in Wales several years ago, but has not suffered any ill effects from it as yet.

Ghost Stories (1942)
There are people nowadays who think that Henry Irving|Irving was a ranter and a ham; quite true, he was, but in the sense that Alexander the Great was a martinet and a butcher. Ranting and hamming are very necessary accomplishments for a great actor, and he is able to invest them with a greatness which lesser actors cannot approach.

John Martin-Harvey|John Martin-Harvey (1944)
Aristocrats need not be rich, but they must be free, and in the modern world freedom grows rarer the more we prate about it.

Osbert Sitwell|Osbert Sitwell (1945)
My curiosity was in no way cruel. Deviations from the commonplace attracted me strongly, as they still do; and to me the hermaphrodite and the living skeleton were interesting for the same reason as was Creatore, or the resplendent Guardsmen of the bands — because such people did not often come my way, and I hoped that they might impart some great revelation to me, some insight which would help me to a clearer understanding of the world about me.

I Remember Creatore (1948)