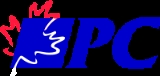 Progressive Conservative Party of Canada
The
Progressive Conservative Party of Canada
(
PC
) (1942–2003) was a
Canadian
Canada
Canada is a North American country consisting of ten provinces and three territories. Located in the northern part of the continent, it extends from the Atlantic Ocean in the east to the Pacific Ocean in the west, and northward into the Arctic Ocean...
political party
Political party
A political party is a political organization that typically seeks to influence government policy, usually by nominating their own candidates and trying to seat them in political office. Parties participate in electoral campaigns, educational outreach or protest actions...
with a
centre-right
Centre-right
The centre-right or center-right is a political term commonly used to describe or denote individuals, political parties, or organizations whose views stretch from the centre to the right on the left-right spectrum, excluding far right stances. Centre-right can also describe a coalition of centrist...
stance on economic issues and, after the 1970s, a
centrist
Centrism
In politics, centrism is the ideal or the practice of promoting policies that lie different from the standard political left and political right. Most commonly, this is visualized as part of the one-dimensional political spectrum of left-right politics, with centrism landing in the middle between...
stance on social issues.
The party began as the Conservative Party in 1867, became Canada's first governing party under Sir John A. Macdonald, and for years was either the governing party or the largest opposition party.