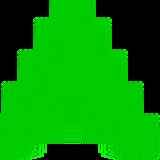 Power Machines
OJSC "Power Machines"
(
translit.
Transliteration
Transliteration is a subset of the science of hermeneutics. It is a form of translation, and is the practice of converting a text from one script into another...
Siloviye Mashiny
abbreviated as
Silmash
, , ) is a Russian energy systems machine-building company founded in 2000. It is headquartered in Moscow.
History
The company was created in 2000 by unifying the following enterprises:
Leningradsky Metallichesky Zavod

Leningradsky Metallichesky Zavod

Leningradsky Metallichesky Zavod , also known as LMZ, is the largest Russian manufacturer of power machines and turbines for electric power stations.-History:...


(1857 establishment),
Electrosila (1898 establishment),
Turbine Blades' Plant (1964 establishment),
Kaluga Turbine Works (1964 establishment),
NPO CKTI named after I. I. Polzunov

Ivan Polzunov

Ivan Ivanovich Polzunov was a Russian inventor. He is credited with creation of the first steam engine in Russia and the first two-cylinder engine in the world.A minor planet, 1978SP7 is named in his honor, as well as a crater on the Moon.-Biography:...


(1927 establishment),
Energomachexport (1966 establishment)
Power Machines – Reostat Plant (1960 establishment).
Operations
Power Machines manufactures
steam turbine
Steam turbine
A steam turbine is a mechanical device that extracts thermal energy from pressurized steam, and converts it into rotary motion. Its modern manifestation was invented by Sir Charles Parsons in 1884....
s with capacity up to 1,200 MWe, including turbines for
nuclear power plant
Nuclear power plant
A nuclear power plant is a thermal power station in which the heat source is one or more nuclear reactors. As in a conventional thermal power station the heat is used to generate steam which drives a steam turbine connected to a generator which produces electricity.Nuclear power plants are usually...
s. Its portfolio consists of turbine generators for the Leningrad Nuclear Power Plant II and the
Novovoronezh Nuclear Power Plant II
Novovoronezh Nuclear Power Plant II
Novovoronezh Nuclear Power Plant II is a Russian nuclear power plant currently under construction and expected to come online in 2012. It is being built on the same site as the present Novovoronezh Nuclear Power Plant.- History :In 2006,, the Russian government legislated a nuclear expansion plan...
. In additiona to Russia, Power Machines has supplied equipment to 57 countries with significant market in Asia.
Shareholders
69.92% of shares was owned by Highstat Limited, a company controlled by
Alexei Mordashov
Alexei Mordashov
Alexey Mordashov was born on 26 September 1965 in Cherepovets, Vologda Oblast. He is a Russian business oligarch and self-made billionaire...
. 25% of shares was owned by
Siemens
Siemens
Siemens may refer toSiemens, a German family name carried by generations of telecommunications industrialists, including:* Werner von Siemens , inventor, founder of Siemens AG...
and 5.08% by minor shareholders.
Management
The Board of Directors consists of eight members:
From Severstal-group - Alexey Mordashov, Alexey Yegorov, Vladimir Lukin
From Power Machines - Igor Kostin (General Director), Vadim Chechnyov
From Universal Invest - Igor Voskresensky
From Siemens - Michael Zuss, Hans-Jurgen Vio