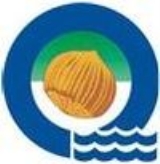 Ordu
Ordu
(ˈoɾdu) 'army') is a port city on the
Black Sea
Black Sea
The Black Sea is bounded by Europe, Anatolia and the Caucasus and is ultimately connected to the Atlantic Ocean via the Mediterranean and the Aegean seas and various straits. The Bosphorus strait connects it to the Sea of Marmara, and the strait of the Dardanelles connects that sea to the Aegean...
coast of
Turkey
Turkey
Turkey , known officially as the Republic of Turkey , is a Eurasian country located in Western Asia and in East Thrace in Southeastern Europe...
, and the capital of
Ordu Province
Ordu Province
Ordu Province is a province of Turkey, located on the Black Sea coast. Its adjacent provinces are Samsun to the northwest, Tokat to the southwest, Sivas to the south, and Giresun to the east. Its traffic code is 52...
. Estimated population c. 2010: 141,341.
Etymology
'Ordu' means "Army" or "Military encampment" and stems from the same Turkic root as '
Urdu
Urdu
Urdu is a register of the Hindustani language that is identified with Muslims in South Asia. It belongs to the Indo-European family. Urdu is the national language and lingua franca of Pakistan. It is also widely spoken in some regions of India, where it is one of the 22 scheduled languages and an...
', and appears in modern English as
horde
. Antique name of the city is Kotiora means "Potter" in
Laz language
Laz language
The Laz language is a South Caucasian language spoken by the Laz people on the Southeast shore of the Black Sea...
suggested by
Özhan Öztürk
Özhan Öztürk
Özhan Öztürk is a Turkish writer and researcher. He was a writer for the first Turkish Folklore Encyclopaedia and first encyclopaedic dictionary of the culture, folklore of the peoples Black Sea region of Turkey.- Works :...
.
History
In the 8th century BCE the settlement of
Cotyora
was founded in this area as one of a string of colonies along the Black Sea coast established by the Miletus. The area came under the control of the
Danishmends
Danishmends
The Danishmend dynasty was a Turcoman dynasty that ruled in north-central and eastern Anatolia in the 11th and 12th centuries. The centered originally around Sivas, Tokat, and Niksar in central-northeastern Anatolia, they extended as far west as Ankara and Kastamonu for a time, and as far south as...
, then the Seljuk Turks in 1214 and 1228 and Haci Emir Ogulları Beyligi in 1346. Afterwards it passed to the dominion of the Ottomansin 1461 with the Empire of Trabzon.
The modern city was founded by the Ottomans as Bayramlı near Eskipazar as a military outpost 5 km west of Ordu. The Ordu Municipality Black Sea Theater Group, one of the first Turkish theaters outside of major cities, was founded in 1964 by
Muhsin Ertuğrul
Muhsin Ertugrul
Muhsin Ertuğrul , aka Ertuğrul Muhsin Bey, was a Turkish actor and director.Muhsin Ertuğrul, who had important contributions to both Turkish theatre and Turkish cinema, was born in İstanbul on March 7, 1892...
.
In 1869, the name was changed to Ordu and united with the districts of Bolaman,Perşembe, Ulubey, Hansamana (Gölköy) and Aybastı. Ordu province was created at 17 April 1920 . In 1924, Atatürk visited Ordu as part of his Black Sea Tour.
Ordu today
Today the city is the centre of a large
hazelnut
Hazelnut
A hazelnut is the nut of the hazel and is also known as a cob nut or filbert nut according to species. A cob is roughly spherical to oval, about 15–25 mm long and 10–15 mm in diameter, with an outer fibrous husk surrounding a smooth shell. A filbert is more elongated, being about twice...
processing industry, including
Sağra
, one of the largest Turkish hazelnut processors and exporters, and
Fiskobirlik
, the largest hazelnut co-op in the world.
The
Sağra
factory shop, selling many varieties of chocolate-covered hazelnuts, is one of the town's attractions.
The Boztepe aerial tramway is another popular attraction which is set to become a modern symbol for the city.
Local music is typical of the Black Sea region, including the
kemençe
Kemence
Kemence is a village in Pest county, Hungary....
. The cuisine is primarily based on local vegetables and includes both typical Turkish dishes - such as
pide
Pide
Pide may refer to:*Pita, a type of flatbread typical of Middle Eastern and Mediterranean cuisines*PIDE , the political secret police during the authoritarian Portuguese regime of the Estado Novo*Pakistan Institute...
and
kebab
Kebab
Kebab is a wide variety of meat dishes originating in Middle East and later on adopted by the Middle East, and Asia Minor, and now found worldwide. In English, kebab with no qualification generally refers more specifically to shish kebab served on the skewer...
- and more unique fare - such as plain or caramel 'burnt ice-cream'.
Places of interest
Paşaoğlu Konağı and Ethnographic museum - a ethnographic museum.
Taşbaşı Cultural Centre - a cultural centre
Boztepe - a hill overlooking the town.
Old Houses of Ordu in the old city center
Yalı Camii, also called Aziziye Camii - a mosque
Atik İbrahim Paşa Camii, also called Orta Cami - a mosque built in 1770
Eski Pazar Camii - a mosque with adjoining Turkish baths
Efirli Camii - a mosque
Climate
Ordu has a borderline
oceanic
Oceanic climate
An oceanic climate, also called marine west coast climate, maritime climate, Cascadian climate and British climate for Köppen climate classification Cfb and subtropical highland for Köppen Cfb or Cwb, is a type of climate typically found along the west coasts at the middle latitudes of some of the...
/
humid subtropical climate
Humid subtropical climate
A humid subtropical climate is a climate zone characterized by hot, humid summers and mild to cool winters...
(
Köppen climate classification
Köppen climate classification
The Köppen climate classification is one of the most widely used climate classification systems. It was first published by Crimea German climatologist Wladimir Köppen in 1884, with several later modifications by Köppen himself, notably in 1918 and 1936...
: Cfb/Cfa); like most of the eastern Black Sea coast of Turkey; with warm and humid summers and cool and damp winters. Ordu has a high and evenly distributed precipitation throughout the year. Precipitation is heaviest in autumn and spring.
Snow
Snow
Snow is a form of precipitation within the Earth's atmosphere in the form of crystalline water ice, consisting of a multitude of snowflakes that fall from clouds. Since snow is composed of small ice particles, it is a granular material. It has an open and therefore soft structure, unless packed by...
fall is quite common between the months of December and March, snowing for a week or two, and it can be heavy once it snows.
The water temperature, like in the rest of the Black Sea coast of Turkey, is always cool and fluctuates between 8° and 20°C throughout the year.
People from Ordu
Ertuğrul Günay

Ertugrul Günay

Ertuğrul Günay is a Turkish politician. He has been the Minister of Culture and Tourism since August 2007.-Biography:...


- politician who is Minister for Culture and Tourism.
Kadir İnanır

Kadir Inanir

Kadir İnanır is a popular Turkish film actor and director.- Biography :İnanır was born in 1949 in Fatsa, a town in Ordu province of Turkey. He acted in forty-three films since 1967 and appeared on television in "Bütün Çocuklarım" as Ali Yahya in 2004...


- film actor.
Mehmet Hilmi Güler - politician who was Minister of Energy and Natural Resources
Arif Hikmet Onat - politician who represented Ordu
Bahriye Üçok

Bahriye Üçok

Bahriye Üçok was a female Turkish academic of theology, left-wing politician, writer, columnist and women's rights activist, whose assassination in 1990, remains unresolved.-Biography:...


- writer and activist
Oktay Ekşi

Oktay Ekşi

Osman Oktay Ekşi is a Turkish journalist, author and politician. He was elected as a member of Parliament for the Republican People's Party in the 2011 general election. He is the oldest MP of the 24th parliamentary term....


- politician representing Ordu
Ümit Tokcan - folk musician
Kamil Sönmez - folk musician
İbrahim Fırtına - former military commander
Soner Arıca

Soner Arica

Soner Arica is a Turkish singer and record producer.-Biography:He was born as the youngest of seven children in the Fatsa district of Ordu Province, Turkey. Later he moved to Istanbul and studied in Şişli College. Having graduated from the college, he continued his education and obtained a degree...


- musician
Sami Aksu - musician
External links