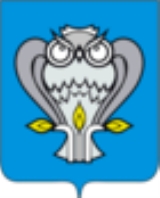 Novy Urengoy
Novy Urengoy
is a city in
Yamalo-Nenets Autonomous Okrug
Yamalo-Nenets Autonomous Okrug
Yamalo-Nenets Autonomous Okrug , is a federal subject of Russia . Its administrative center is the town of Salekhard. Population: -Geography and natural history:...
,
Russia
Russia
Russia or , officially known as both Russia and the Russian Federation , is a country in northern Eurasia. It is a federal semi-presidential republic, comprising 83 federal subjects...
. Population: It is served by the
Novy Urengoy Airport
Novy Urengoy Airport
Novy Urengoy Airport is an airport in Yamalo-Nenets Autonomous Okrug, Russia located 4 km southwest of Novy Urengoy. It handles medium-sized airliners. The airport contains ample tarmac space and is well-maintained.-Airlines and destinations:...
.
It was founded in 1975 after the discovery of the
Urengoy gas field
Urengoy gas field
The Urengoy gas field in the northern West Siberia Basin is the world's second largest natural gas field after South Pars / North Dome Gas-Condensate field. The gas field has over ten trillion cubic meters in total deposits...
, one of the largest in Russia. Town status was granted to it in 1980.
A major business of the district is oil and gas production, with one of the largest gas fields in the world in the area and substantial prospects for further exploration. Gazprom is the main local employer.
The town is situated on the
Tyumen
Tyumen
Tyumen is the largest city and the administrative center of Tyumen Oblast, Russia, located on the Tura River east of Moscow. Population: Tyumen is the oldest Russian settlement in Siberia. Founded in 16th century to support Russia's eastward expansion, the city has remained one of the most...
–Novy Urengoy railway line. Traveling north from Tyumen, Novy Urengoy is the last station of significance.
Noyabrsk
Noyabrsk
Noyabrsk is the largest city in Yamalo-Nenets Autonomous Okrug, Russia, located in the middle of the West Siberian oil fields, on the Tyumen–Novy Urengoy railway about north of Surgut. Population: -History:...
is the previous station of significance.
External links