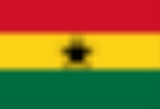 Nkroful
Nkroful
is a village in
Ghana
Ghana
Ghana , officially the Republic of Ghana, is a country located in West Africa. It is bordered by Côte d'Ivoire to the west, Burkina Faso to the north, Togo to the east, and the Gulf of Guinea to the south...
, located near
Axim
Axim
Axim is a town, district and kingdom on the coast of Ghana. It lies 64 kilometers west of the port city of Takoradi, south of the highway leading to the Côte d'Ivoire border, in the Western Region to the west of Cape Three Points....
in the
Western Region
Western Region (Ghana)
The Western Region of Ghana, reaching from the Côte d'Ivoire border in the west to the Central Region in the east, includes the large twin city of Sekondi-Takoradi on the coast, coastal Axim, and a hilly inland area including Elubo. It includes Ghana's southernmost location, Cape Three Points,...
. It stands inland 5 km (3 miles) from the coastal highway, from the Essiama village junction turnoff.
Nkroful is famous as the birthplace of
Kwame Nkrumah
Kwame Nkrumah
Kwame Nkrumah was the leader of Ghana and its predecessor state, the Gold Coast, from 1952 to 1966. Overseeing the nation's independence from British colonial rule in 1957, Nkrumah was the first President of Ghana and the first Prime Minister of Ghana...
, the founder and first president of independent Ghana. Nkrumah was born there on September 21, 1909, was raised there, and on July 9, 1972 was also buried there after his death — temporarily, it turned out, because his body was later moved to a bigger mausoleum in
Accra
Accra
Accra is the capital and largest city of Ghana, with an urban population of 1,658,937 according to the 2000 census. Accra is also the capital of the Greater Accra Region and of the Accra Metropolitan District, with which it is coterminous...
. Nkroful still has the original Nkrumah Mausoleum and monument, which continues to attract visitors. Even as the country celebrates its 50th Anniversary, plans are being made to bring a new lift to the city.
The local language spoken in Nkroful is
Nzema
Nzema language
Nzema , also known as Appolo, is a Central Tano language spoken by the Nzema people of southwestern Ghana and southeast Côte d'Ivoire. It shares 60% intelligibility with Jwira-Pepesa and is close to Baoule.-References:...
but
Fante
Fante language
Fante is one of the three formal languages of the Akan language. It is the major local language spoken in the Central and Western Regions of Ghana as well as in settlements in other regions from mid to southern Ghana. One of such communities is Fante New Town in Kumasi, in the Ashanti Region of...
and
English
English language
English is a West Germanic language that arose in the Anglo-Saxon kingdoms of England and spread into what was to become south-east Scotland under the influence of the Anglian medieval kingdom of Northumbria...
are also spoken.