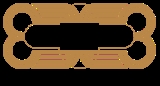 Morton's Restaurant Group
Morton's Restaurant Group, Inc.
is the world's largest owner and operator of company-owned upscale restaurants, with locations in the United States, Canada, Mexico, Puerto Rico, Hong Kong, Macau, Shanghai and Singapore. The company operates three concepts: Morton's The Steakhouse, Bertolini's Authentic Trattoria, and Trevi.
Morton's The Steakhouse

Morton's The Steakhouse (formerly Morton's of Chicago) was founded in 1978 by
Arnie Morton
Arnie Morton
Arnold "Arnie" Morton was a restaurateur who founded Morton's Restaurant Group/Morton's Steakhouse. He is the father of Peter Morton, owner of Hard Rock Hotel and Casino and co-founder of Hard Rock Cafe; of Michael Morton, head of the N9NE Group, which operates contemporary American steakhouses...
and Klaus Fritsch. Today, there are 76 locations in the chain. Morton's locations are decorated with a similar style, concept and decor. Approximately 80% of the business for Morton's is based on business
expense accounts
Expense Account
An expense account is the right to reimbursement of money spent by employees for work-related purposes.-US tax treatment of expense accounts:...
, with an average guest bill being $88. 80% of the entrees ordered are beef, while that total makes up 38% of the restaurant's overall sales. The wine list includes entries at over $5000 a bottle. In March 2009, Morton's introduced "power hours" that feature $6 plates between 4:30-6:30 pm and after 9 pm.
Morton's has been affected by the recession and has begun closing underperforming restaurants. So far in 2009 they have closed 5 locations including:
Southfield, MI;
Westchester, IL;
Minneapolis, MN;
Columbus, OH;
Vancouver, BC.
Menu presentation
Besides the paper menu, Morton's offers a visually presented menu. The server rolls a meat cart to the table with raw samples of the meats on the menu. This presentation includes a detailed description of the preparation of each item. At that time that the server will also ask the guest if they would like to order one of their signature desserts which have a lengthy preparation time, thus needing to be ordered early in the meal.
Beef

Morton's The Steakhouse
serves prime beef, the highest grade given by the USDA, sourced from a meat packer in Chicago, IL. The meat is aged on location for 3–4 weeks using a wet-aging process which means the meat is aged inside of a cryo-vacuumed bag. The meat is cooked to order on an 1800 degree
broiler
Broiler
A broiler is a type of chicken raised specifically for meat production. Modern commercial broilers, typically known as Cornish crosses or Cornish-Rocks are specially bred for large scale, efficient meat production and grow much faster than egg or traditional dual purpose breeds...
for service. Meat cuts offered include
filet mignon
Filet mignon
Filet mignon is a steak cut of beef taken from the smaller end of the tenderloin, or psoas major of the beef carcass, usually a steer or heifer...
, Porterhouse,
New York strip steak
Strip steak
The strip steak is a type of cut of beef steaks. Internationally it is called a club steak. In the United States and Canada it is also known as New York strip, strip loin, shell steak, or Kansas City strip steak, In Australia it is known as a porterhouse steak...
, Chicago-style bone-in ribeye and bone-in prime rib.
Trevi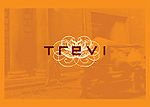 On September 15, 2006 the former Bertolini's location in
The Forum Shops at Caesars
The Forum Shops at Caesars
The Forum Shops at Caesars is a luxury mall connected to Caesars Palace on the Las Vegas Strip in Las Vegas, Nevada. Built as an extension wing of the main hotel, the mallnow fronts on The Strip...
in
Las Vegas
Las Vegas, Nevada
Las Vegas is the most populous city in the U.S. state of Nevada and is also the county seat of Clark County, Nevada. Las Vegas is an internationally renowned major resort city for gambling, shopping, and fine dining. The city bills itself as The Entertainment Capital of the World, and is famous...
, which opened in 1992, closed for renovation. On February 2, 2007 it reopened as TREVI, billed as an
Italian
Italian cuisine
Italian cuisine has developed through centuries of social and political changes, with roots as far back as the 4th century BCE. Italian cuisine in itself takes heavy influences, including Etruscan, ancient Greek, ancient Roman, Byzantine, Jewish and Arab cuisines...
brasserie. The
restaurant
Restaurant
A restaurant is an establishment which prepares and serves food and drink to customers in return for money. Meals are generally served and eaten on premises, but many restaurants also offer take-out and food delivery services...
was designed by the Rockwell Group whom have also designed Nobu and Vong. The restaurant features
cafe
Café
A café , also spelled cafe, in most countries refers to an establishment which focuses on serving coffee, like an American coffeehouse. In the United States, it may refer to an informal restaurant, offering a range of hot meals and made-to-order sandwiches...
-style dining and a walk-up
gelato
Gelato
Gelato is the italian word for ice cream and sorbet. Italians use the word gelato to mean a sweet treat that is served frozen. Indeed, gelato, just like ice cream, is made with Milk, cream, various sugars, flavoring including fresh fruit and nut purees....
/
espresso
Espresso
Espresso is a concentrated beverage brewed by forcing a small amount of nearly boiling water under pressure through finely ground coffee. Espresso is widely known throughout the world....
bar.
Morton's The Steakhouse
Arizona
California
Anaheim
Beverly Hills
Burbank
Los Angeles
Palm Desert
Sacramento
San Diego
San Francisco
San Jose
Santa Ana
Woodland Hills
Colorado
Denver
Denver, Tech Center
Connecticut
District of Columbia
Washington D.C., Downtown
Washington D.C., Georgetown
Florida
Boca Raton
Ft. Lauderdale, Downtown
Jacksonville
Miami, Coral Gables
Miami, Downtown
Miami Beach
North Miami Beach
Orlando
West Palm Beach, Downtown
Georgia
Atlanta, Buckhead
Atlanta, Downtown
Hawaii
Illinois
Chicago, State Street
Chicago, Wacker Place
Naperville
Northbrook
Rosemont
Schaumburg
Indiana
Kentucky
Louisiana
Maryland
Annapolis
Baltimore
Bethesda
Massachusetts
Boston, Back Bay
Boston, Seaport
Michigan
Missouri
Nevada
New Jersey
New York
Great Neck
New York, Brooklyn
New York, Manhattan
White Plains
North Carolina
Ohio
Oregon
Pennsylvania
King of Prussia
Philadelphia
Pittsburgh
Puerto Rico
Tennessee
Texas
Houston, Downtown
Houston, Galleria
Dallas, Downtown
San Antonio
Virginia
Arlington
Reston
Richmond
Tyson's Corner
Washington
International
Toronto
Hong Kong
Macau (at The Venetian Macao

The Venetian Macao

The Venetian Macao is a hotel and casino resort in Macau owned by the Las Vegas Sands corporation. The Venetian is a 40-story, $2.4 billion anchor for the 7 hotels on the Cotai Strip in Macau...


)
Singapore (at Mandarin Oriental, Singapore)
Mexico City
Shanghai
External links