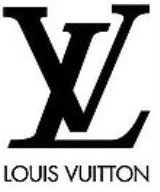 Louis Vuitton
Louis Vuitton Malletier
– commonly referred to as
Louis Vuitton
(lwi vɥitɔ̃, commonly ˈluːiː viːˈtɒn), or shortened to
LV
– is a French fashion house founded in 1854 by
Louis Vuitton
Louis Vuitton (designer)
Louis Vuitton , was the founder of the world-famous Louis Vuitton brand of leather goods now owned by LVMH. He had established a reputation in his fields of making luggage, thus was appointed as trunk-maker to Empress Eugénie de Montijo, wife of Napoleon III...
. The label is well known for its LV monogram, which is featured on most products, ranging from
luxury
Luxury good
Luxury goods are products and services that are not considered essential and associated with affluence.The concept of luxury has been present in various forms since the beginning of civilization. Its role was just as important in ancient western and eastern empires as it is in modern societies...
trunks and leather goods to ready-to-wear, shoes, watches, jewellery, accessories, sunglasses, and books. Louis Vuitton is one of the world's leading international fashion houses.