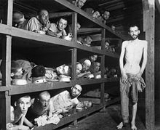 Genocide
Genocide
is defined as "the deliberate and systematic destruction, in whole or in part, of an
ethnic
Ethnic group
An ethnic group is a group of people whose members identify with each other, through a common heritage, often consisting of a common language, a common culture and/or an ideology that stresses common ancestry or endogamy...
, racial,
religious
Religious denomination
A religious denomination is a subgroup within a religion that operates under a common name, tradition, and identity.The term describes various Christian denominations...
, or
national
Nationality
Nationality is membership of a nation or sovereign state, usually determined by their citizenship, but sometimes by ethnicity or place of residence, or based on their sense of national identity....
group", though what constitutes enough of a "part" to qualify as genocide has been subject to much debate by legal scholars. While a precise
definition varies among genocide scholars
Genocide definitions
This is a list of scholarly and international legal definitions of genocide, a word coined by Raphael Lemkin in 1944. While there are various definitions of the term, almost all international bodies of law officially adjudicate the crime of genocide pursuant to the Convention on the Prevention and...
, a legal definition is found in the 1948
United Nations
United Nations
The United Nations is an international organization whose stated aims are facilitating cooperation in international law, international security, economic development, social progress, human rights, and achievement of world peace...
Convention on the Prevention and Punishment of the Crime of Genocide
Convention on the Prevention and Punishment of the Crime of Genocide
The Convention on the Prevention and Punishment of the Crime of Genocide was adopted by the United Nations General Assembly on 9 December 1948 as General Assembly Resolution 260. The Convention entered into force on 12 January 1951. It defines genocide in legal terms, and is the culmination of...
(CPPCG). Article 2 of this convention defines genocide as "any of the following acts committed with intent to destroy, in whole or in part, a
nation
Nation
A nation may refer to a community of people who share a common language, culture, ethnicity, descent, and/or history. In this definition, a nation has no physical borders. However, it can also refer to people who share a common territory and government irrespective of their ethnic make-up...
al, ethnical, racial or
religious
Religion
Religion is a collection of cultural systems, belief systems, and worldviews that establishes symbols that relate humanity to spirituality and, sometimes, to moral values. Many religions have narratives, symbols, traditions and sacred histories that are intended to give meaning to life or to...
group, as such: killing members of the group; causing serious bodily or mental harm to members of the group; deliberately inflicting on the group conditions of life, calculated to bring about its physical destruction in whole or in part; imposing measures intended to prevent births within the group; [and] forcibly transferring children of the group to another group."
Office of the High Commissioner for Human Rights.