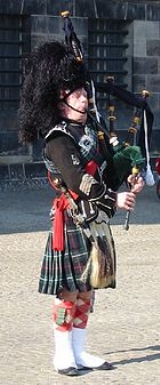 Gender role
Gender roles
refer to the set of social and behavioral
norms
Norm (sociology)
Social norms are the accepted behaviors within a society or group. This sociological and social psychological term has been defined as "the rules that a group uses for appropriate and inappropriate values, beliefs, attitudes and behaviors. These rules may be explicit or implicit...
that are considered to be socially appropriate for individuals of a specific sex in the context of a specific culture, which differ widely between cultures and over time. There are differences of opinion as to whether observed gender differences in behavior and personality characteristics are, at least in part, due to cultural or social factors, and therefore, the product of socialization experiences, or to what extent gender differences are due to biological and physiological differences.
Views on gender-based differentiation in the workplace and in
interpersonal relationship
Interpersonal relationship
An interpersonal relationship is an association between two or more people that may range from fleeting to enduring. This association may be based on limerence, love, solidarity, regular business interactions, or some other type of social commitment. Interpersonal relationships are formed in the...
s have often undergone profound changes as a result of feminist and/or economic influences, but there are still considerable differences in gender roles in almost all societies.