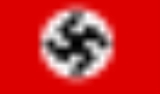 Gauliga Sudetenland
The
Gauliga Sudetenland
, was the highest football league in predominantly German speaking parts of
Czechoslovakia
Czechoslovakia
Czechoslovakia or Czecho-Slovakia was a sovereign state in Central Europe which existed from October 1918, when it declared its independence from the Austro-Hungarian Empire, until 1992...
, the
Sudetenland
Sudetenland
Sudetenland is the German name used in English in the first half of the 20th century for the northern, southwest and western regions of Czechoslovakia inhabited mostly by ethnic Germans, specifically the border areas of Bohemia, Moravia, and those parts of Silesia being within Czechoslovakia.The...
, which was awarded to Germany on 30 September 1938 through the
Munich Agreement
Munich Agreement
The Munich Pact was an agreement permitting the Nazi German annexation of Czechoslovakia's Sudetenland. The Sudetenland were areas along Czech borders, mainly inhabited by ethnic Germans. The agreement was negotiated at a conference held in Munich, Germany, among the major powers of Europe without...
. Shortly after the completion of the occupation on 10 October 1938, the Nazis reorganised the administration in the region, forming the
Gau
Sudetenland
.
After the German occupation, a
Gauliga Sudetenland
championship was played in 1938-39 in the form of a knock-out competition involving the four regional champions, the
Bezirksmeister
.
This house is so full of people, it makes me sick! When I grow up and get married, I'm living alone!

[in his mind] I wish they would all just disappear.

I took a shower, washing every body part with actual soap, including all my major crevices, including in between my toes and in my belly button, which I never did before but sort of enjoyed. I washed my hair with adult-formula shampoo and used cream rinse for that just-washed shine. I can't seem to find my toothbrush, so I'll pick one up when I go out today. Other than that, I'm in good shape. [applies aftershave] AAAAAAAAAAAAAAAAAGHHHHHHHHHHHH!

A Family Comedy Without The Family.

When Kevin's Family Left For Vacation, They Forgot One Minor Detail: Kevin. But Don't Worry... He Cooks. He Cleans. He Kicks Some Butt.

This Non-Family Comedy is a Real Scream.