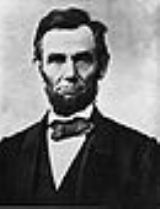 Facial hair
Facial hair
is a
secondary sex characteristic
Secondary sex characteristic
Secondary sex characteristics are features that distinguish the two sexes of a species, but that are not directly part of the reproductive system. They are believed to be the product of sexual selection for traits which give an individual an advantage over its rivals in courtship and aggressive...
of human
male
Male
Male refers to the biological sex of an organism, or part of an organism, which produces small mobile gametes, called spermatozoa. Each spermatozoon can fuse with a larger female gamete or ovum, in the process of fertilization...
s.
Men
Man
The term man is used for an adult human male . However, man is sometimes used to refer to humanity as a whole...
often start developing facial hair in the later years of
puberty
Puberty
Puberty is the process of physical changes by which a child's body matures into an adult body capable of reproduction, as initiated by hormonal signals from the brain to the gonads; the ovaries in a girl, the testes in a boy...
or
adolescence
Adolescence
Adolescence is a transitional stage of physical and mental human development generally occurring between puberty and legal adulthood , but largely characterized as beginning and ending with the teenage stage...
, approximately between 17–20 years of age, and most do not finish developing a fully adult beard until their early 20s or even later. This varies, as boys may first develop facial hair between 14–16 years of age, and boys as young as 11 have been known to develop facial hair. In addition, the patches of hair can vary between bushy and bristly.
Women
Woman
A woman , pl: women is a female human. The term woman is usually reserved for an adult, with the term girl being the usual term for a female child or adolescent...
are also capable of developing facial hair, especially after
menopause
Menopause
Menopause is a term used to describe the permanent cessation of the primary functions of the human ovaries: the ripening and release of ova and the release of hormones that cause both the creation of the uterine lining and the subsequent shedding of the uterine lining...
, though typically significantly less than men.
Male pogonotrophy (the growing of facial hair; i.e., beardedness) is often culturally associated with wisdom and
virility
Virility
Virility refers to any of a wide range of masculine characteristics viewed positively. It is not applicable to women or to negative characteristics. The Oxford English Dictionary says virile is "marked by strength or force." Virility is commonly associated with vigour, health, sturdiness, and...
. Men may style their facial hair into
beard
Beard
A beard is the collection of hair that grows on the chin, cheeks and neck of human beings. Usually, only pubescent or adult males are able to grow beards. However, women with hirsutism may develop a beard...
s,
moustache
Moustache
A moustache is facial hair grown on the outer surface of the upper lip. It may or may not be accompanied by a type of beard, a facial hair style grown and cropped to cover most of the lower half of the face.-Etymology:...
s,
goatee
Goatee
Goatee refers to a style of facial hair incorporating hair on a man's chin. The exact nature of the style has varied according to time and culture.Traditionally, goatee refers solely to a beard formed by a tuft of hair on the chin...
s or
sideburns
Sideburns
Sideburns or sideboards are patches of facial hair grown on the sides of the face, extending from the hairline to below the ears and worn with an unbearded chin...
; others completely
shave
Shaving
Shaving is the removal of hair, by using a razor or any other kind of bladed implement, to slice it down to the level of the skin. Shaving is most commonly practiced by men to remove their facial hair and by women to remove their leg and underarm hair...
their facial
hair
Hair
Hair is a filamentous biomaterial, that grows from follicles found in the dermis. Found exclusively in mammals, hair is one of the defining characteristics of the mammalian class....
. The term "whiskers," used when referring to human facial hair indicates the hair on the chin and cheeks.
Genetics
Aboriginal Americans
Indigenous peoples of the Americas
The indigenous peoples of the Americas are the pre-Columbian inhabitants of North and South America, their descendants and other ethnic groups who are identified with those peoples. Indigenous peoples are known in Canada as Aboriginal peoples, and in the United States as Native Americans...
have been noted for growing very little to no facial hair.
Chinese
Chinese people
The term Chinese people may refer to any of the following:*People with Han Chinese ethnicity ....
men generally grow less facial hair than other ethnic groups.
In male adolescence

The moustache forms its own stage in the development of facial hair in
adolescent
Adolescence
Adolescence is a transitional stage of physical and mental human development generally occurring between puberty and legal adulthood , but largely characterized as beginning and ending with the teenage stage...
males. Facial hair in males does not always appear in a specific order during puberty and varies among some individuals but may follow this process:
The first facial hair to appear tends to grow at the corners of the upper lip,
It then spreads to form a moustache over the entire upper lip,
This is followed by the appearance of hair on the upper part of the cheeks, and the area under the lower lip,
It eventually spreads to the sides and lower border of the chin and the rest of the lower face to form a full beard.
Although this order is commonly seen, it can vary widely, with some facial hair starting from the chin and up towards the sideburns.
Military
Depending on the periods and countries, facial hair was prohibited in the army or, on the contrary, an integral part of the uniform.
In religions
Many religious male figures are recorded to have had facial hair; for example, all the prophets mentioned in the
Abrahamic religions
Abrahamic religions
Abrahamic religions are the monotheistic faiths emphasizing and tracing their common origin to Abraham or recognizing a spiritual tradition identified with him...
(
Judaism
Judaism
Judaism ) is the "religion, philosophy, and way of life" of the Jewish people...
,
Christianity
Christianity
Christianity is a monotheistic religion based on the life and teachings of Jesus as presented in canonical gospels and other New Testament writings...
and
Islam
Islam
Islam . The most common are and . : Arabic pronunciation varies regionally. The first vowel ranges from ~~. The second vowel ranges from ~~~...
) were known to grow their beards. Other religions, such as
Hinduism
Hinduism
Hinduism is the predominant and indigenous religious tradition of the Indian Subcontinent. Hinduism is known to its followers as , amongst many other expressions...
and
Sikhism
Sikhism
Sikhism is a monotheistic religion founded during the 15th century in the Punjab region, by Guru Nanak Dev and continued to progress with ten successive Sikh Gurus . It is the fifth-largest organized religion in the world and one of the fastest-growing...
, encourage growing beards. Some scholars among Sunni Muslims see growing the beard to be an obligatory act as it was preferred by the Prophet Mohammed himself, while other scholars see it as encouraged but optional.
Amish men grow beards after becoming married, but continue to shave their moustache in order to avoid historical associations with military facial hair due to their pacifistic beliefs.
In women
Women typically have little hair on their faces, apart from eyebrows and the vellus hair that covers most of their bodies. However, in some cases, women have noticeable facial hair growth, most commonly after menopause. Excessive hairiness (especially facially) is known as
hirsutism
Hirsutism
Hirsutism or frazonism is the excessive hairiness on women in those parts of the body where terminal hair does not normally occur or is minimal - for example, a beard or chest hair. It refers to a male pattern of body hair and it is therefore primarily of cosmetic and psychological concern...
, and is usually an indication of atypical hormonal variation. In contemporary western culture, many women
shave
Shaving
Shaving is the removal of hair, by using a razor or any other kind of bladed implement, to slice it down to the level of the skin. Shaving is most commonly practiced by men to remove their facial hair and by women to remove their leg and underarm hair...
, tweeze or otherwise depilate facial hair which does appear, as there is considerable
social stigma
Social stigma
Social stigma is the severe disapproval of or discontent with a person on the grounds of characteristics that distinguish them from other members of a society.Almost all stigma is based on a person differing from social or cultural norms...
associated with facial hair in women and
freak show
Freak show
A freak show is an exhibition of biological rarities, referred to as "freaks of nature". Typical features would be physically unusual humans, such as those uncommonly large or small, those with both male and female secondary sexual characteristics, people with other extraordinary diseases and...
s and
circus
Circus
A circus is commonly a travelling company of performers that may include clowns, acrobats, trained animals, trapeze acts, musicians, hoopers, tightrope walkers, jugglers, unicyclists and other stunt-oriented artists...
es historically displayed bearded women.
Types of facial hair
See also
Van Dyke beard

Van dyke beard

A Van Dyke is a style of facial hair named after 17th century Flemish painter Anthony van Dyck. A Van Dyke specifically consists of any growth of both a moustache and goatee with all hair on the cheeks shaven...



Whiskers
Axillary hair
Eyebrow

Eyebrow

The eyebrow is an area of thick, delicate hairs above the eye that follows the shape of the lower margin of the brow ridges of some mammals. Their main function is to prevent sweat, water, and other debris from falling down into the eye socket, but they are also important to human communication and...



Foot hair
Leg hair

Leg hair

Leg hair is hair that grows on the legs of humans, generally appearing at the onset of adulthood.Male legs are most often hairier than female ones. The amount of hair on an individuals legs can depend on their ethnic background...



Pubic hair

Pubic hair

Pubic hair is hair in the frontal genital area, the crotch, and sometimes at the top of the inside of the legs; these areas form the pubic region....



External links