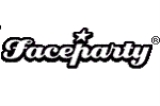 Faceparty
Faceparty
is a UK-based social networking site allowing users to create online profiles and interact with each other using
forums
Internet forum
An Internet forum, or message board, is an online discussion site where people can hold conversations in the form of posted messages. They differ from chat rooms in that messages are at least temporarily archived...
and messaging facilities similar to
email
Email
Electronic mail, commonly known as email or e-mail, is a method of exchanging digital messages from an author to one or more recipients. Modern email operates across the Internet or other computer networks. Some early email systems required that the author and the recipient both be online at the...
.
History
Faceparty was founded by Andrew David Bamforth and Phineas Kibbey in Autumn 2000. The pair met while working at music site Peoplesound.com.
In March 2008, Faceparty was reclaimed by Bamforth and Anarchy Towers, after closing down CIS Internet Ltd (Bamforth being a director/Major shareholder) the assets being transferred with no refunds.
It was also announced that all advertising had been removed in a bid to become less corporate, and that staff levels would fall from 18 to 4.
Membership
By June 2006 the site had 6 million members, with another 35,000 new members joining every week. It soon became the UK's most visited website by page impression, beating the likes of eBay and Amazon with over 1 billion page impressions per month (source
Hitwise
Hitwise
Experian Hitwise is a global online competitive intelligence service which collects data directly from ISP networks to aid website managers in analysing trends in visitor behavior and to measure website market share. The Hitwise product is a commercial platform whereby customers pay Hitwise a...
/
ABC (Audit Bureau of Circulations UK)
ABC (Audit Bureau of Circulations UK)
In the United Kingdom and Ireland, ABC has two roles:* To manage and uphold standards which reflect media industry needs...
).
In April 2008, shortly after its acquisition by Anarchy Towers, Faceparty removed 7 million members from its database leaving 200,000 members. However, it would later reinstate those deleted by mistake. The reason given by Faceparty was that it was required to do this by the UK government to comply with new child protection laws, although it later turned out that this was not true.
There is a forum feature called Gossip, where members can write and post instant threads on various subjects.
Paid services
The Faceparty signup process currently requires users to buy a unique, one use only password, via text message or Paypal. Additionally, some of the features of Faceparty such as a user being able to see who has been visiting their profile and rating them, require Cool Tools. Users that want to take advantage of these extra features are required to pay an annual fee.
Faceparty also offers Adult Verification System (AVS) which allows users over the age of 18 to view restricted Adult or Pending photos content on other users profiles, for an additional monthly fee, however users have complained that this service is almost impossible to cancel since it is a recurring payment and Faceparty are reported to be very difficult to contact over the matter.
Music
In mid July 2006, Sony BMG struck a short-lived partnership with Faceparty, allowing its artists to be promoted to the social network's members on an exclusive basis, with competitions, free music downloads, and other promotions planned. This partnership was cancelled when Faceparty was re-claimed by the original owners.
Controversy
In 2006, Faceparty was censured for running a banner that told purchasers of Blue Skin clothing it would ensure they "got laid", following a complaint to the
Advertising Standards Authority
Advertising Standards Authority (United Kingdom)
The Advertising Standards Authority is the self-regulatory organisation of the advertising industry in the United Kingdom. The ASA is a non-statutory organisation and so cannot interpret or enforce legislation. However, its code of advertising practice broadly reflects legislation in many instances...
from a member of the public, who strongly objected to the message the banner was projecting to Faceparty's younger internet surfers.
In June 2008, three men were sentenced to jail at the High Court in Paisley for sexual abuse of a 13-year-old schoolgirl who they met and communicated with on Faceparty.
On 5 November 2008, three men pleaded guilty at the Edinburgh Sheriff Court to various crimes involving indecent contact with a 14-year-old girl via Faceparty. The men claimed that they didn't know the girl was underage, and that she was "promiscuous and inviting". The offences came to light after another man was jailed for
statutory rape
Statutory rape
The phrase statutory rape is a term used in some legal jurisdictions to describe sexual activities where one participant is below the age required to legally consent to the behavior...
of the same girl.