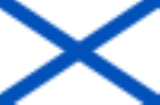 Ensign
An
ensign
is a
national flag
National flag
A national flag is a flag that symbolizes a country. The flag is flown by the government, but usually can also be flown by citizens of the country.Both public and private buildings such as schools and courthouses may fly the national flag...
when used at sea, in
vexillology
Vexillology
Vexillology is the scholarly study of flags. The word is a synthesis of the Latin word vexillum, meaning 'flag', and the Greek suffix -logy, meaning 'study'. The vexillum was a particular type of flag used by Roman legions during the classical era; its name is a diminutive form of the word velum...
, or a distinguishing token, emblem, or badge, such as a symbol of office in
heraldry
Heraldry
Heraldry is the profession, study, or art of creating, granting, and blazoning arms and ruling on questions of rank or protocol, as exercised by an officer of arms. Heraldry comes from Anglo-Norman herald, from the Germanic compound harja-waldaz, "army commander"...
. The word has also given rise to the military
rank of "ensign"
Ensign (rank)
Ensign is a junior rank of a commissioned officer in the armed forces of some countries, normally in the infantry or navy. As the junior officer in an infantry regiment was traditionally the carrier of the ensign flag, the rank itself acquired the name....
, a rank of junior officer once responsible for bearing the ensign.
The word is derived from the
Latin
Latin
Latin is an Italic language originally spoken in Latium and Ancient Rome. It, along with most European languages, is a descendant of the ancient Proto-Indo-European language. Although it is considered a dead language, a number of scholars and members of the Christian clergy speak it fluently, and...
plural
insignia
.
In nautical use, the ensign is flown at the
stern
Stern
The stern is the rear or aft-most part of a ship or boat, technically defined as the area built up over the sternpost, extending upwards from the counter rail to the taffrail. The stern lies opposite of the bow, the foremost part of a ship. Originally, the term only referred to the aft port section...
of a ship or boat to indicate its nationality.