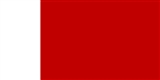 Dubai
Dubai
is a city and
emirate
Emirates of the United Arab Emirates
The United Arab Emirates is composed of 7 emirates :-References:...
in the
United Arab Emirates
United Arab Emirates
The United Arab Emirates, abbreviated as the UAE, or shortened to "the Emirates", is a state situated in the southeast of the Arabian Peninsula in Western Asia on the Persian Gulf, bordering Oman, and Saudi Arabia, and sharing sea borders with Iraq, Kuwait, Bahrain, Qatar, and Iran.The UAE is a...
(UAE). The emirate is located south of the
Persian Gulf
Persian Gulf
The Persian Gulf, in Southwest Asia, is an extension of the Indian Ocean located between Iran and the Arabian Peninsula.The Persian Gulf was the focus of the 1980–1988 Iran-Iraq War, in which each side attacked the other's oil tankers...
on the
Arabian Peninsula
Arabian Peninsula
The Arabian Peninsula is a land mass situated north-east of Africa. Also known as Arabia or the Arabian subcontinent, it is the world's largest peninsula and covers 3,237,500 km2...
and has the largest population with the second-largest land territory by area of all the emirates, after
Abu Dhabi
Abu Dhabi (emirate)
Abu Dhabi, officially the Emirate of Abu Dhabi, , is one of seven emirates that constitute the United Arab Emirates . It is the capital of UAE and is the largest emirate by area , and second-largest by population , accounting for approximately 86% of the total land area of the UAE...
. Dubai and Abu Dhabi are the only two emirates to have veto power over critical matters of national importance in the country's
legislature
Federal National Council
The Federal National Council , is the federal authority of the United Arab Emirates formed to represent the general emirati people. The FNC consist of 40 members with advisory tasks in the house of legislative council...
. Dubai City is located on the emirate's northern coastline.
The earliest recorded mention of Dubai is in 1095, and the earliest settlement known as Dubai town dates from 1799.