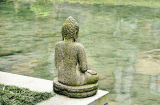 Discipline
In its original sense,
discipline
is referred to systematic instruction given to
disciples
Apprenticeship
Apprenticeship is a system of training a new generation of practitioners of a skill. Apprentices or protégés build their careers from apprenticeships...
to train them as students in a craft or trade, or to follow a particular
code of conduct
Code of Conduct
A code of conduct is a set of rules outlining the responsibilities of or proper practices for an individual, party or organization. Related concepts include ethical codes and honor codes....
or "
order
Social order
Social order is a concept used in sociology, history and other social sciences. It refers to a set of linked social structures, social institutions and social practices which conserve, maintain and enforce "normal" ways of relating and behaving....
". Often, the phrase "to discipline" carries a negative connotation. This is because enforcement of order – that is, ensuring instructions are carried out – is often regulated through
punishment
Punishment
Punishment is the authoritative imposition of something negative or unpleasant on a person or animal in response to behavior deemed wrong by an individual or group....
. Discipline is also believed to be one of the main pillars of our modern life , according to many different religious beliefs.
Instruct a person to follow a particular code of conduct or order.
No evil propensity of the human heart is so powerful that it may not be subdued by discipline.

Seneca
No pain, no palm; no thorns, no throne; no gall, no glory; no cross, no crown.

William Penn
Discipline is the soul of an army. It makes small numbers formidable; procures success to the weak, and esteem to all.

Letter of Instructions to the Captains of the Virginia Regiments (29 July 1759)