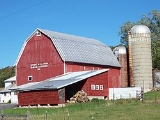 Conversion (law)
Conversion
is a
common law
Common law
Common law is law developed by judges through decisions of courts and similar tribunals rather than through legislative statutes or executive branch action...
tort
Tort
A tort, in common law jurisdictions, is a wrong that involves a breach of a civil duty owed to someone else. It is differentiated from a crime, which involves a breach of a duty owed to society in general...
. A conversion is a voluntary act by one person inconsistent with the ownership rights of another. It is a tort of
strict liability
Strict liability
In law, strict liability is a standard for liability which may exist in either a criminal or civil context. A rule specifying strict liability makes a person legally responsible for the damage and loss caused by his or her acts and omissions regardless of culpability...
. Its criminal counterpart is
theft
Theft
In common usage, theft is the illegal taking of another person's property without that person's permission or consent. The word is also used as an informal shorthand term for some crimes against property, such as burglary, embezzlement, larceny, looting, robbery, shoplifting and fraud...
.
Examples are seen in cases where trees are cut down and the lumber hauled from the land by someone not having clear ownership; or removing furniture belonging to another from a cohabited dwelling, placing it in storage and not telling the owner of the whereabouts.