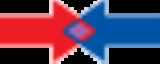 Civilian checkpoint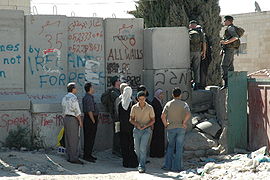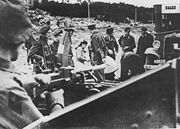 Civilian checkpoints
or
Security checkpoints
are distinguishable from
border
Border checkpoint
A border checkpoint is a place, generally between two countries, where travellers and/or goods are inspected. Authorization often is required to enter a country through its borders. Access-controlled borders often have a limited number of checkpoints where they can be crossed without legal...
or frontier checkpoints in that they are erected and enforced within contiguous areas under
military
Military
A military is an organization authorized by its greater society to use lethal force, usually including use of weapons, in defending its country by combating actual or perceived threats. The military may have additional functions of use to its greater society, such as advancing a political agenda e.g...
or
paramilitary
Paramilitary
A paramilitary is a force whose function and organization are similar to those of a professional military, but which is not considered part of a state's formal armed forces....
control. Civilian checkpoints have been employed within conflict-ridden areas all over the world to monitor and control the movement of people and materials in order to prevent
violence
Violence
Violence is the use of physical force to apply a state to others contrary to their wishes. violence, while often a stand-alone issue, is often the culmination of other kinds of conflict, e.g...
.
Contemporary examples of checkpoints
Though practices and enforcement vary, checkpoints have been used in:
Advantages
Checkpoints provide many advantages, including the ability to control how people enter so that security personnel (be it governmental or civilian) can screen entrants to identify known
troublemaker
Troublemaker
Troublemaker or The Troublemaker may refer to:*Troublemaker Studios, a Texan film production company founded by Robert Rodriguez and Elizabeth Avellan*Troublemakers , a comic book published by Valiant Comics...
s (be they criminals, terrorists, or simple rabble-rousers) and locate contraband items.
Effects of checkpoints
Checkpoints typically lead to hardship for the affected civilians, though these effects range from inconvenience to mortal danger. Bir Zeit University, for example, has conducted several studies highlighting the effects of checkpoints in the Palestinian territories
In
Colombia
Colombia
Colombia, officially the Republic of Colombia , is a unitary constitutional republic comprising thirty-two departments. The country is located in northwestern South America, bordered to the east by Venezuela and Brazil; to the south by Ecuador and Peru; to the north by the Caribbean Sea; to the...
, the paramilitary forces of the
AUC
United Self-Defense Forces of Colombia
The United Self-Defense Forces of Colombia was created as an umbrella organization of regional far-right...
have, according to
Amnesty International
Amnesty International
Amnesty International is an international non-governmental organisation whose stated mission is "to conduct research and generate action to prevent and end grave abuses of human rights, and to demand justice for those whose rights have been violated."Following a publication of Peter Benenson's...
, imposed limits on the food entering villages, with over 30 people being killed at the checkpoint in one instance.
See also
Airport security

Airport security

Airport security refers to the techniques and methods used in protecting airports and aircraft from crime.Large numbers of people pass through airports. This presents potential targets for terrorism and other forms of crime due to the number of people located in a particular location...



Border checkpoint

Border checkpoint

A border checkpoint is a place, generally between two countries, where travellers and/or goods are inspected. Authorization often is required to enter a country through its borders. Access-controlled borders often have a limited number of checkpoints where they can be crossed without legal...



Flying checkpoint
Freedom of movement

Freedom of movement

Freedom of movement, mobility rights or the right to travel is a human right concept that the constitutions of numerous states respect...



Israeli checkpoints