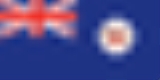 Cape Colony
The
Cape Colony
, part of modern
South Africa
South Africa
The Republic of South Africa is a country in southern Africa. Located at the southern tip of Africa, it is divided into nine provinces, with of coastline on the Atlantic and Indian oceans...
, was established by the
Dutch East India Company
Dutch East India Company
The Dutch East India Company was a chartered company established in 1602, when the States-General of the Netherlands granted it a 21-year monopoly to carry out colonial activities in Asia...
in 1652, with the founding of
Cape Town
Cape Town
Cape Town is the second-most populous city in South Africa, and the provincial capital and primate city of the Western Cape. As the seat of the National Parliament, it is also the legislative capital of the country. It forms part of the City of Cape Town metropolitan municipality...
. It was subsequently
occupied
Battle of Muizenberg
The Battle of Muizenberg was a small but significant military engagement which took place near Muizenberg, South Africa in 1795; it led to the capture of the Cape Colony by Kingdom of Great Britain.- Background :...
by the
British
Kingdom of Great Britain
The former Kingdom of Great Britain, sometimes described as the 'United Kingdom of Great Britain', That the Two Kingdoms of Scotland and England, shall upon the 1st May next ensuing the date hereof, and forever after, be United into One Kingdom by the Name of GREAT BRITAIN. was a sovereign...
in 1795 when the Netherlands were occupied by
revolutionary France
French Revolution
The French Revolution , sometimes distinguished as the 'Great French Revolution' , was a period of radical social and political upheaval in France and Europe. The absolute monarchy that had ruled France for centuries collapsed in three years...
, so that the French revolutionaries could not take possession of the Cape with its important strategic location. An improving situation in the Netherlands (the Peace of Amiens) allowed the British to hand back the colony to the
Batavian Republic
Batavian Republic
The Batavian Republic was the successor of the Republic of the United Netherlands. It was proclaimed on January 19, 1795, and ended on June 5, 1806, with the accession of Louis Bonaparte to the throne of the Kingdom of Holland....
in 1803, but by 1806 resurgent French control in the Netherlands led to another British occupation to prevent
Napoleon
Napoleon I of France
Napoleon Bonaparte was a French military and political leader during the latter stages of the French Revolution.As Napoleon I, he was Emperor of the French from 1804 to 1815...
using the Cape.