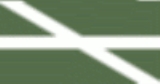 British 14th (Light) Division
The
14th Division
was one of the
Kitchener's Army
Kitchener's Army
The New Army, often referred to as Kitchener's Army or, disparagingly, Kitchener's Mob, was an all-volunteer army formed in the United Kingdom following the outbreak of hostilities in the First World War...
division
Division (military)
A division is a large military unit or formation usually consisting of between 10,000 and 20,000 soldiers. In most armies, a division is composed of several regiments or brigades, and in turn several divisions typically make up a corps...
s raised from volunteers by Lord Kitchener. It fought on the
Western Front
Western Front (World War I)
Following the outbreak of World War I in 1914, the German Army opened the Western Front by first invading Luxembourg and Belgium, then gaining military control of important industrial regions in France. The tide of the advance was dramatically turned with the Battle of the Marne...
for the duration of the First World War.
Formation
The division comprised the following
infantry
Infantry
Infantrymen are soldiers who are specifically trained for the role of fighting on foot to engage the enemy face to face and have historically borne the brunt of the casualties of combat in wars. As the oldest branch of combat arms, they are the backbone of armies...
brigade
Brigade
A brigade is a major tactical military formation that is typically composed of two to five battalions, plus supporting elements depending on the era and nationality of a given army and could be perceived as an enlarged/reinforced regiment...
s, which underwent major changes between February and June 1918.
41st Brigade
:
42nd Brigade
British 42nd Infantry Brigade
The British Army's 42nd Infantry Brigade was originally a brigade of the 14th Division in World War I. It was re-formed during the Second World War as a security force to protect Lines of Communication in North Africa....
:
43rd Brigade
British 43rd Infantry Brigade
The British Army's 43rd Infantry Brigade was originally created during World War I as part of the 14th Division. It was reformed as a Lines of Communication security force in North Africa during the Second World War....
:
Pioneers
:
Battles
External links