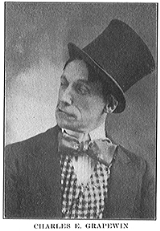 Vaudeville
noun
(1) A variety show with songs and comic acts etc.
Etymology
Corruption of 'bawdy village' (after the supposedly scandalous nature of
chorus line
s in 19th century
Paris
), where the alliterative effect thus realized was supposed to be humorous or comical.
Noun
A style of multi-act theatrical entertainment which flourished in North America from the 1880s through the 1920s.