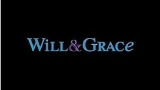 Will & Grace
Will & Grace
was an American television
sitcom
Situation comedy
A situation comedy, often shortened to sitcom, is a genre of comedy that features characters sharing the same common environment, such as a home or workplace, accompanied with jokes as part of the dialogue...
that was originally broadcast on
NBC
NBC
The National Broadcasting Company is an American commercial broadcasting television network and former radio network headquartered in the GE Building in New York City's Rockefeller Center with additional major offices near Los Angeles and in Chicago...
from September 21, 1998 to May 18, 2006 for a total of eight seasons.
Will & Grace
remains the most successful television series with gay principal characters. Despite initial criticism for its particular portrayal of homosexuals, it went on to become a staple of NBC's
Must See TV
Must See TV
"Must See TV" is an advertising slogan used by the NBC television network to brand its prime time blocks of sitcoms during the 1990s, and most often applied to the network's Thursday night lineup, which featured such popular sitcoms as The Cosby Show, Family Ties, Cheers, Night Court, A Different...
Thursday night lineup, where it was ensconced in the
Nielsen
Nielsen Ratings
Nielsen ratings are the audience measurement systems developed by Nielsen Media Research, in an effort to determine the audience size and composition of television programming in the United States...
Top 20 for half of its network run.
That's why I should never meet a legend. It's always disappointing, like the time I met Big Bird at the Ice Capades. Not so big.

To Ben Ducette when Will first meets him. (Actually Episode 8, of season 2)
Oh, you must be poor.

Thats like saying Prada's are just shoes, or vodka is just a morning beverage!!!

That's just another one of those buzz words that people throw around that don't really mean anything like "maternal" or "addiction."

Honey, it's just an award they invented to keep gay men off the streets for a night.

Karen, talking to James Earl Jones about the Tony Awards
Time to pay the corkage fee, Crazy!

Karen to Molly Shannon's charachter at an AA meeting
Honey, I haven't slept since 1972, but thank you!

Karen, after Rosario tells her that she better sleep with one eye open that night as a threat.
Oh, sorry I'm late. I wanted to make sure I missed most of dinner.

Karen after she shows up late to Will's birthday dinner
Ladies and gentlemen… JACK McFARLAND!