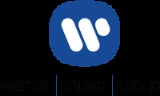 Warner Music Group
Warner Music Group
is the third largest
business group
Business group
A corporate group is a collection of parent and subsidiary corporations that function as a single economic entity through a common source of control. The concept of a group is frequently used in tax law, accounting and company law to attribute the rights and duties of one member of the group to...
and family of
record label
Record label
In the music industry, a record label is a brand and a trademark associated with the marketing of music recordings and music videos. Most commonly, a record label is the company that manages such brands and trademarks, coordinates the production, manufacture, distribution, marketing and promotion,...
s in the recording industry, making it one of the big four record companies. For three decades the conglomerate was known as WEA, which stood for
Warner Bros.
Warner Bros. Records
Warner Bros. Records Inc. is an American record label. It was the foundation label of the present-day Warner Music Group, and now operates as a wholly owned subsidiary of that corporation. It maintains a close relationship with its former parent, Warner Bros. Pictures, although the two companies...
-
Elektra
Elektra Records
Elektra Records is an American record label owned by Warner Music Group. In 2004, it was consolidated into WMG's Atlantic Records Group. After five years of dormancy, the label was revived by Atlantic in 2009....
-
Atlantic
Atlantic Records
Atlantic Records is an American record label best known for its many recordings of rhythm and blues, rock and roll, and jazz...
Records; three major record companies that signed and developed musical acts and, in turn, distributed product for subsidiaries and other record labels.
The current incarnation of the company as Warner Music Group was formed in 2004 when it was
spun off
Spin out
A spin-out, also known as a spin-off or a starburst, refers to a type of corporate action where a company "splits off" sections of itself as a separate business....
and made completely separate from
Time Warner
Time Warner
Time Warner is one of the world's largest media companies, headquartered in the Time Warner Center in New York City. Formerly two separate companies, Warner Communications, Inc...
; as a result Time Warner no longer retains any ownership whatsoever in the Warner Music Group, despite its name.