 WPBT
WPBT
is a
PBS
Public Broadcasting Service
The Public Broadcasting Service is an American non-profit public broadcasting television network with 354 member TV stations in the United States which hold collective ownership. Its headquarters is in Arlington, Virginia....
member public television station that serves the entire South Florida region, and even including portions of the
Treasure Coast
Treasure Coast
The Treasure Coast is a region in the U.S. state of Florida, generally considered to include Indian River, St. Lucie, and Martin counties. The area stretches from Hobe Sound in the south to north of Sebastian in the north and includes the cities of Stuart, Port St. Lucie, Fort Pierce, and Vero Beach...
, the only television station to serve the entire metropolis. The station is owned and operated by the Community Television Foundation of South Florida, a private nonprofit multi-media organization that serves the communities of South Florida, reaching 1.5 million families weekly from Martin County to the Florida Keys. Some of WPBT's notable national programs include
Jack Horkheimer: Star Gazer
Jack Horkheimer: Star Gazer
Star Gazers is a five-minute astronomy show on public television previously hosted by Jack Foley Horkheimer, executive director of the Miami Space Transit Planetarium...
,
¿Qué Pasa, USA?
¿Qué Pasa, USA?
¿Qué Pasa, U.S.A.? is America's first bilingual situation comedy, and the first sitcom to be produced for PBS. It was produced and taped in front of a live studio audience at PBS member station WPBT in Miami, Florida and aired on PBS member stations nationwide...
, and the
Nightly Business Report
Nightly Business Report
Nightly Business Report is a Business news television magazine broadcast live Monday to Friday evenings on most public television stations in the United States. Every weeknight, Nightly Business Report distills the essence of what matters in the business world, and provides analysis and reflection...
. Programs for local consumption include
Check, Please!

Check, Please!

Check, Please! is a popular restaurant review program that airs on Chicago's PBS member station WTTW. The show first aired in 2001.The format of the show is very simple: three everyday people, from anywhere in the greater Chicago area, sit down with a host to discuss three eating establishments,...


South Florida
, a restaurant review show based on a program created by Chicago station
WTTW
WTTW
WTTW channel 11 is one of three Public Broadcasting Service member public television stations serving the Chicago, Illinois market; the others are WYCC and WYIN. WTTW began broadcasting on September 6, 1955 and it is owned and operated by Window to the World Communications, Inc., a not-for-profit...
.
History
WPBT is Florida's oldest public television station and was organized in November 1953. WPBT signed on for the first time August 12, 1955 as a shared-time facility with the
Dade County Board of Public Instruction
Miami-Dade County Public Schools
Miami-Dade County Public Schools is a public school district serving Miami-Dade County, Florida. Founded in 1885, it is the largest school district in Florida and the Southeastern United States, and the fourth largest in the United States, with a student enrollment of 380,006 as of July 5, 2010...
's station, WTHS-TV. Originally, DCBPI would broadcast educational programming for five hours in the daytime on WTHS, then the CTF would broadcast two hours of programming in the evenings on WPBT. Gradually, CTF began broadcasting longer hours, especially after the formation of PBS in 1970. In 1979, the Dade County School Board returned the license of WTHS to the
Federal Communications Commission
Federal Communications Commission
The Federal Communications Commission is an independent agency of the United States government, created, Congressional statute , and with the majority of its commissioners appointed by the current President. The FCC works towards six goals in the areas of broadband, competition, the spectrum, the...
, concentrating on its other station,
WLRN-TV
WLRN-TV
WLRN-TV is a Public Broadcasting Service member public television station broadcasting on channel 17 in Miami, Florida.WLRN-TV signed on the air as WSEC-TV in 1962 as a second educational non-profit television station, licensed to the Dade County School Board, and affiliated with National...
, for educational television. The CTF continued broadcasting on WPBT, now on a fulltime basis.
Digital television
WPBT's digital channel is multiplexed:
Virtual
Channel
Video

Display resolution

The display resolution of a digital television or display device is the number of distinct pixels in each dimension that can be displayed. It can be an ambiguous term especially as the displayed resolution is controlled by all different factors in cathode ray tube , flat panel or projection...



Aspect

Aspect ratio

The aspect ratio of a shape is the ratio of its longer dimension to its shorter dimension. It may be applied to two characteristic dimensions of a three-dimensional shape, such as the ratio of the longest and shortest axis, or for symmetrical objects that are described by just two measurements,...



Programming
2.1
1080i

1080i

1080i is the shorthand name for a high-definition television mode. The i means interlaced video; 1080i differs from 1080p, in which the p stands for progressive scan. The term 1080i assumes a widescreen aspect ratio of 16:9, implying a frame size of 1920×1080 pixels...



16:9

16:9

16:9 is an aspect ratio with a width of 16 units and height of 9. Since 2009, it has become the most common aspect ratio for sold televisions and computer monitors and is also the international standard format of HDTV, Full HD, non-HD digital television and analog widescreen television ...



Main WPBT programing / PBS
2.2
480i

480i

480i is the shorthand name for a video mode, namely the US NTSC television system or digital television systems with the same characteristics. The i, which is sometimes uppercase, stands for interlaced, the 480 for a vertical frame resolution of 480 lines containing picture information; while NTSC...



4:3
Create
2.3
V-me

V-me

V-me is a public television service in the United States, broadcasting only in Spanish. The 24-hour digital broadcast service was launched on March 5, 2007, and is currently available in over 75% of all U.S...



Original Productions
WPBT is involved in producing several original and local programs. Currently there are three public affairs shows being broadcast on the channel including: Issues, Viewpoint and Pulse. Issues is a weekly half-hour public affairs and news program hosted by Helen Ferre that addresses issues in the local community. Viewpoint is a monthly program hosted by Steve Gushee addressing religion and ethics. Pulse is the newest public affairs program hosted by Jessy Schuster which addresses
Caribbean
Caribbean
The Caribbean is a crescent-shaped group of islands more than 2,000 miles long separating the Gulf of Mexico and the Caribbean Sea, to the west and south, from the Atlantic Ocean, to the east and north...
and Caribbean-American issues. In 2011 WPBT2 premiered its newest original production, Haiti Journal, which covers current affairs in Haiti.
WPBT also has produced two nature series called Wild Florida and Changing Seas. Wild Florida hosted by Hunter Reno explores Florida's ecosystems and wildlife. Changing Seas is a twelve-part series narrated by
Peter Thomas
Peter Thomas
Peter John Mitchell Thomas, Baron Thomas of Gwydir, PC, QC was a Welsh Conservative politician. He was the first Welshman to become Chairman of the Conservative Party, serving from 1970 to 1972, and the first Conservative politician to serve as Secretary of State for Wales, holding that office...
. The series explores the oceans surrounding Florida.
WPBT also creates several documentaries about the South Florida area. Projects in development include:
Stranahan House
Stranahan House
The Stranahan House, also known as the Pioneer House, is an historic building located at 335 Southeast 6th Avenue in Fort Lauderdale, Florida, United States....
, Florida's State Parks, Into the Wild, and Lost in Florida.
uVu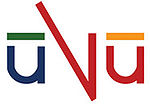 Launched in 2007, uVu is a South Florida community video website hosted by WPBT. uVu consists of user-generated video along with content created and submitted to the site by community groups and cultural/educational institutions. Re-purposed broadcast content, previously aired on WPBT, is also available for viewing and sharing in clip format.
In April 2009, uVu was relaunched with a redesigned website and new URL. Along with video hosting the site now includes personal blogs, profiles and message boards. A relaunch party was held at WPBT2 studios on April 2nd and invited organizations from around South Florida and individuals who work closely with uVu.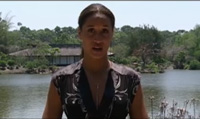 In October 2007 WPBT launched a weekly companion TV show called uVu TV on on digital subchannel 2.2. uVu TV travels around the South Florida community highlighting local organizations, places or activities.
External links