 Viktor Gavrikov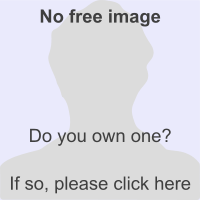 Viktor Gavrikov
is a Lithuanian-Swiss chess Grandmaster.
Gavrikov shared 1st with Gintautas Piešina in the 1978
Lithuanian Chess Championship
Lithuanian Chess Championship
First unofficial Lithuanian championship was held in Kaunas in 1921. The Champion's title was granted after victorious or drawn match between previous champion and challenger, mostly a winner of Championship of Kaunas in the period from 1922 to World War II. The first official Lithuanian...
at Vilnius. He won the 52nd Soviet Chess Championship (with
Mikhail Gurevich
Mikhail Gurevich (chess player)
Mikhail Naumovich Gurevich is a Soviet chess player. He lived in Belgium from 1991 to 2005 and since then resides in Turkey....
and
Alexander Chernin
Alexander Chernin
Alexander Mikhailovich Chernin is a prominent chess master and a former Soviet Champion now living in Hungary.-Tournaments and championships:...
) at Riga 1985, and finished 2nd (joint) in the 1986 event (
Vitaly Tseshkovsky
Vitaly Tseshkovsky
Vitaly Valerianovich Tseshkovsky is a Russian chess Grandmaster and a former champion of the USSR.Tseshkovsky was born in Siberia into a Polish family ....
won).
After the collapse of the Soviet Union, he emigrated to Switzerland. He won at Biel 1994, and won the
Swiss Chess Championship
Swiss Chess Championship
The Swiss Chess Championship is held annually during two weeks of July. It is organised by the Swiss Chess Federation , which has been a member of the overall governing body, Swiss Olympic, since 2000...
at Arosa 1996.
He shared 1st with
Viktorija Čmilytė
Viktorija Cmilyte
Viktorija Čmilytė is a Lithuanian chess player with the titles of Woman Grandmaster and Grandmaster . She won the gold medal at the Women's European Individual Chess Championship in 2011...
in the Lithuanian Championship in 2000.
Gavrikov was awarded the GM title in 1984.
External links