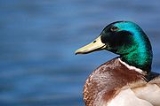 Valley Bend Wildlife Management Area
Valley Bend Wildlife Management Area
is located on 31 acres (12.5 ha) southwest of
Valley Bend
Valley Bend, Randolph County, West Virginia
Valley Bend is an unincorporated census-designated place in Randolph County, West Virginia, United States. Valley Bend is located on U.S. Route 219, U.S. Route 250, West Virginia Route 55, and West Virginia Route 92 northwest of Mill Creek. Valley Bend has a post office with ZIP code 26293. As of...
in
Randolph County
Randolph County, West Virginia
As of the census of 2000, there were 28,262 people, 11,072 households, and 7,661 families residing in the county. The population density was 27 people per square mile . There were 13,478 housing units at an average density of 13 per square mile...
,
West Virginia
West Virginia
West Virginia is a state in the Appalachian and Southeastern regions of the United States, bordered by Virginia to the southeast, Kentucky to the southwest, Ohio to the northwest, Pennsylvania to the northeast and Maryland to the east...
.
I worry about my child and the Internet all the time, even though she's too young to have logged on yet. Here's what I worry about. I worry that 10 or 15 or 20 years from now she will come to me and say, 'Daddy, where were you when they took freedom of the press away from the Internet?'.

Luncheon speech given at technology conference, "New Media Technology: True Innovations or Electric Fork?" on February 13, 1996.