 Un Certain Regard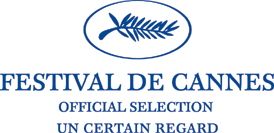 Un Certain Regard
is a section of the
Cannes Film Festival
Cannes Film Festival
The Cannes International Film Festival , is an annual film festival held in Cannes, France, which previews new films of all genres including documentaries from around the world. Founded in 1946, it is among the world's most prestigious and publicized film festivals...
's Official Selection. It is run at the
Salle Debussy
, parallel to the competition for the
Palme d'Or
Palme d'Or
The Palme d'Or is the highest prize awarded at the Cannes Film Festival and is presented to the director of the best feature film of the official competition. It was introduced in 1955 by the organising committee. From 1939 to 1954, the highest prize was the Grand Prix du Festival International du...
.
This section was introduced in 1978 by Gilles Jacob. Each year, it presents a score of films with all kind of visions and styles; "original and different" works which seek international recognition.
Prize Un Certain Regard
In 1998, the
Prize Un Certain Regard
was introduced to the section to recognize young talent and to encourage innovative and daring works by presenting one of the films with a grant to aid its distribution in France.
Since 2005, the prize consists of 30,000
€
Euro
The euro is the official currency of the eurozone: 17 of the 27 member states of the European Union. It is also the currency used by the Institutions of the European Union. The eurozone consists of Austria, Belgium, Cyprus, Estonia, Finland, France, Germany, Greece, Ireland, Italy, Luxembourg,...
financed by the Groupama Gan Foundation.
Year
Film
Recipient
Nationality of recipient
Award
1998

1998 Cannes Film Festival

The 51st Cannes Film Festival was held on May 13-24, 1998. The Palme d'Or went to the Greek film Mia aioniotita kai mia mera by Theo Angelopoulos.- Jury :*Martin Scorsese *Alain Corneau *Chiara Mastroianni...



Killer

Killer (1998 film)

Killer is a 1998 French-Kazakhstani crime drama film directed by Darezhan Omirbaev.-Plot:Marat is a chauffeur who, following a traffic accident, finds himself in debt. When his baby becomes ill, he agrees to murder a journalist in order to earn some money.-Awards:Killer won the Un Certain Regard...


(Tueur à gages)
Darejan Omirbaev
Prix Un Certain Regard
1999

1999 Cannes Film Festival

The 52nd Cannes Film Festival was held on May 12-23, 1999. The Palme d'Or went to the French-Belgian film Rosetta by Jean-Pierre and Luc Dardenne.-Jury:* David Cronenberg * André Téchiné * Barbara Hendricks...



Beautiful People

Beautiful People (film)

Beautiful People is a multi-award winning satirical comedy written and directed by Jasmin Dizdar. The film is set in London during the time of the Bosnian war...



Jasmin Dizar
Prix Un Certain Regard
2000

2000 Cannes Film Festival

The 2000 Cannes Film Festival started on May 14 and ran until May 25. The Palme d'Or went to the Danish film Dancer in the Dark by Lars von Trier.-Jury:* Luc Besson, President * Jonathan Demme * Nicole Garcia...



Things You Can Tell Just by Looking at Her

Things You Can Tell Just by Looking at Her

Things You Can Tell Just by Looking at Her is a film written and directed by Rodrigo García starring an ensemble cast. Garcías debut film was shown at the 2000 Cannes Film Festival and won the Un Certain Regard Award...



Rodrigo García
Prix Un Certain Regard
Eu Tu Eles
Andrucha Waddington

Andrucha Waddington

Andrucha Waddington is a Brazilian film director, producer and screenwriter. He has directed eleven films since 1998. His film Eu Tu Eles was screened in the Un Certain Regard section at the 2000 Cannes Film Festival.-Filmography:...



Mention Spéciale
2001

2001 Cannes Film Festival

The 2001 Cannes Film Festival started on May 14 and ran until May 25. The Palme d'Or went to the Italian film The Son's Room by Nanni Moretti.-Jury:* Liv Ullmann, President * Mimmo Calopresti * Charlotte Gainsbourg...



Amour d'enfance
Yves Caumon

Yves Caumon

Yves Caumon is a French director. He is Professor in Toulouse's University in France. He worked as assistant-director with Agnès Varda, and Jean-Paul Civeyrac....



Prix Un Certain Regard
2002

2002 Cannes Film Festival

The 2002 Cannes Film Festival started on 15 May and ran until 26 May. The Palme d'Or went to the Polish-French-German-British co-produced film The Pianist directed by Roman Polanski.-Jury:* David Lynch * Sharon Stone* Michelle Yeoh...



Blissfully Yours

Blissfully Yours

Blissfully Yours is a 2002 Thai romance film directed by Apichatpong Weerasethakul. It won the Un Certain Regard prize at the 2002 Cannes Film Festival.-Plot:...


(Sud Senaeha)
Apichatpong Weerasethakul

Apichatpong Weerasethakul

Apichatpong "Joe" Weerasethakul is a Thai independent film director, screenwriter, and film producer. His feature films include Uncle Boonmee Who Can Recall His Past Lives, winner of the prestigious 2010 Cannes Film Festival Palme d'Or prize; Tropical Malady, which won a jury prize at the 2004...



Prix Un Certain Regard
2003

2003 Cannes Film Festival

The 2003 Cannes Film Festival started on May 14 and ran until May 25. The Palme d'Or went to the American film Elephant by Gus Van Sant.-Jury:* Patrice Chéreau, President * Aishwarya Rai * Meg Ryan * Karin Viard...



The Best of Youth

The Best of Youth

The Best of Youth , is a 2003 Italian film directed by Marco Tullio Giordana. Originally planned as a four-part mini-series, it was presented at the 2003 Cannes Film Festival where it won the prestigious Un Certain Regard award. It was then given a theatrical release in Italy in two three-hour...


, (La Meglio Gioventù)
Marco Tullio Giordana

Marco Tullio Giordana

Marco Tullio Giordana is an Italian director and scriptwriter. His film Quando sei nato non puoi più nasconderti was entered into the 2005 Cannes Film Festival.-Director:*Maledetti, vi amerò...



Prix Un Certain Regard
A Thousand Months

A Thousand Months

A Thousand Months is a 2003 French-Moroccan drama film directed by Faouzi Bensaïdi. It was screened in the Un Certain Regard section at the 2003 Cannes Film Festival.-Cast:* Fouad Labied - Mehdi* Nezha Rahile - Amina* Mohamed Majd - Grandfather...


(Mille Mois)
Faouzi Bensaidi
Prix Le Premier Regard
Crimson Gold

Crimson Gold

Crimson Gold is a 2003 Iranian film directed by Jafar Panahi, and written by Abbas Kiarostami. The film was never distributed in Iranian theatres, because it was considered too "dark"...


(Talaye Sorkh)
Jafar Panahi

Jafar Panahi

Jafar Panahi is an Iranian filmmaker and is one of the most influential filmmakers in the Iranian New Wave movement. He has gained recognition from film theorists and critics worldwide and received numerous awards including the Golden Lion at the Venice Film Festival and the Silver Bear at the...



Prix du Jury
2004

2004 Cannes Film Festival

The 2004 Cannes Film Festival started on May 12 and ran until May 23. The Palme d'Or went to the American film Fahrenheit 9/11 by Michael Moore.-Jury:* Quentin Tarantino, President * Emmanuelle Béart * Edwidge Danticat * Tilda Swinton...



Moolaadé

Moolaadé

Moolaadé is a 2004 film by the Senegalese writer and director Ousmane Sembène. It addresses the subject of female genital mutilation, a common practice in a number of African countries, especially those immediately south of the Sahara Desert...



Ousmane Sembène

Ousmane Sembène

Ousmane Sembène , often credited in the French style as Sembène Ousmane in articles and reference works, was a Senegalese film director, producer and writer...



Prix Un Certain Regard
Whisky

Whisky (film)

Whisky is an Argentine-German-Spanish-Uruguayan tragicomedy film directed by Juan Pablo Rebella and Pablo Stoll and released in 2004. The film stars Andrés Pazos, Mirella Pascual, Jorge Bolani, Ana Katz, and Daniel Hendler. It has very sparse dialogue and the three principal actors play very...



Juan Pablo Rebella

Juan Pablo Rebella

Juan Pablo Rebella was an Uruguayan film director and screenwriter.He attended the Catholic University of Uruguay where he studied social communication, it was here that he started to direct short films and his collaboration with fellow student Pablo Stoll first began.After graduating in 1999 he...


and Pablo Stoll

Pablo Stoll

Pablo Stoll is a Uruguayan film director and screenwriter.He attended the Catholic University of Uruguay where he studied Social communication, it was here that he started to direct short films and his collaboration with fellow student Juan Pablo Rebella first began...



Prix du Regard Original
Earth and Ashes

Earth and Ashes

Earth and Ashes is a 2004 Afghan film directed by Atiq Rahimi. It was Afghanistan's submission to the 77th Academy Awards for the Academy Award for Best Foreign Language Film, but was not accepted as a nominee. It was also screened in the Un Certain Regard section at the 2004 Cannes Film Festival...


(Khakestar-o-khak)
Atiq Rahimi

Atiq Rahimi

Atiq Rahimi is a French-Afghan writer and film-maker.-Life:He was born in 1962 in Kabul to a senior public servant and attended high school in Lycée Esteqlal...



Prix du Regard vers l'Avenir
2005

2005 Cannes Film Festival

The 2005 Cannes Film Festival started on May 11 and ran until May 22. Twenty movies from 13 countries were selected to compete. The awards were announced on May 21...



The Death of Mr. Lăzărescu

The Death of Mr. Lazarescu

The Death of Mr. Lazarescu is a 2005 Romanian dark comedy film by director Cristi Puiu. In the film an old man is carried by an ambulance from hospital to hospital all night long, as doctors keep refusing to treat him and send him away....



Cristi Puiu

Cristi Puiu

Cristi Puiu is a Romanian film director and screenwriter.Puiu's first interest in art was painting and in 1992, he was admitted as a student at the Painting Department of Ecole Superieure d'Arts Visuels in Geneva. After the first year he switched to film studies at the same school and graduated in...



Prix Un Certain Regard
Le Filmeur

Le filmeur

Le filmeur is a 2005 French drama film directed by Alain Cavalier. It was screened in the Un Certain Regard section at the 2005 Cannes Film Festival.-Cast:* Christian Boltanski - Himself* Danielle Bouilhet - Herself...



Alain Cavalier

Alain Cavalier

Alain Cavalier is a French film director. He was born in Vendôme, Loir-et-Cher and studied film at the Institut des hautes études cinématographiques. He won several awards, including the César Award for Best Film and César Award for Best Director for his film Thérèse in 1987...



Prix de l'Intimité
Delwende

Delwende

Delwende is a 2005 Burkinabé drama film directed by S. Pierre Yameogo. It was screened in the Un Certain Regard section at the 2005 Cannes Film Festival where it won the Prize of Hope award.-Cast:* Blandine Yaméogo - Napoko* Claire Ilboudo - Pougbila...



S. Pierre Yameogo

S. Pierre Yameogo

S. Pierre Yameogo is a Burkinabé film director and screenwriter. He has directed six films since 1987. His film Delwende was screened in the Un Certain Regard section at the 2005 Cannes Film Festival where it won the Prize of Hope award....



Prix de l'Espoir
2006

2006 Cannes Film Festival

The 2006 Cannes Film Festival ran from May 17, 2006 to May 28, 2006. Twenty films from eleven countries were in competition for the Palme d'Or. The President of the Official Jury was Wong Kar-wai, the first Chinese director to preside over the jury....



Luxury Car

Luxury Car (film)

Luxury Car is a 2006 film directed by Wang Chao. The film was produced by China's Bai Bu Ting Media and France's Rosem Films, and in association with Arte France Cinéma....



Wang Chao

Wang Chao (director)

Wang Chao is a Chinese film director and screenwriter, sometimes considered part of the loosely defined "sixth generation." Wang began his career serving as an assistant director to the fifth generation auteur, Chen Kaige, working with the elder director on epics like Farewell My Concubine and...



Prix Un Certain Regard
Ten Canoes

Ten Canoes

Ten Canoes is a 2006 film. It was directed by Rolf de Heer and Peter Djigirr and starred Crusoe Kurddal. The title of the film arose from discussions between de Heer and David Gulpilil about a photograph of ten canoeists poling across the Arafura Swamp, taken by anthropologist Donald Thomson in...



Rolf de Heer

Rolf de Heer

Rolf de Heer is a Dutch film director, writer and producer living in Australia. De Heer was born in Heemskerk in The Netherlands but migrated to Sydney when he was eight years old. He attended the Australian Film Television and Radio School in Sydney. His company is called Vertigo Productions and...



Prix Spécial du Jury
The Way I Spent the End of the World

The Way I Spent the End of the World

The Way I Spent the End of the World is the feature-length film debut of Romanian director Cătălin Mitulescu. It was released on September 15, 2006.-Synopsis:...


(Cum Mi-am Petrecut Sfârşitul Lumii)
Doroteea Petre
Prix d'Interprétation Féminine
El Violin
Ángel Tavira

Ángel Tavira

Ángel Tavira Maldonado was a Mexican composer, musician and violinist of son calentano. He was awarded the Best Actor Award on the 2006 Cannes Film Festival in the Un Certain Regard section for his role in the movie El violín.-Biography:Ángel Tavira Maldonado was born in the town of Corral Falso...



Prix d'Interprétation Masculine
Meurtrières

Meurtrières

Murderers is a 2006 French drama film directed by Patrick Grandperret. It was screened in the Un Certain Regard section at the 2006 Cannes Film Festival.-Cast:* Hande Kodja - Nina* Céline Sallette - Lizzy* Gianni Giardinelli - Yann Jobert...



Grandperret Patrick
Prix du Président du Jury
2007

2007 Cannes Film Festival

The 2007 Cannes Film Festival, the sixtieth, ran from 16 to 27 May 2007. Wong Kar-wai's My Blueberry Nights opened the festival, and Denys Arcand's The Age of Ignorance closed...



California Dreamin'
Cristian Nemescu

Cristian Nemescu

Cristian Nemescu was a Romanian film director.Nemescu was born in Bucharest. He graduated from the Academy for Theater and Film in 2003. During his final year in the academy he made a short film, Story From The Third Block Entrance, that received awards at the NYU International Student Film...



Prix Un Certain Regard
Actrices

Actrices

Actrices is a French film directed by Valeria Bruni Tedeschi, released in 2007. The film was presented in the official selection at the 60th Cannes Film Festival and won a Prix Spécial du Jury in the Un Certain Regard section.-Synopsis:...



Valeria Bruni-Tedeschi
Prix Spécial du Jury
The Band's Visit

The Band's Visit

The Band's Visit is an acclaimed 2007 Israeli film directed by Eran Kolirin.The Band's Visit was Israel's original Foreign Language Film submission for the 80th Academy Awards, but was rejected by the Academy of Motion Picture Arts and Sciences because it contained over 50% English dialogue...


(Bikur Hatizmoret)
Eran Kolirin

Eran Kolirin

Eran Kolirin is an Israeli screenwriter and film director.His directorial debut and as of 2008 his only feature-length film is The Band's Visit . The film was a critical success, winning eight Awards of the Israeli Film Academy and prizes at several international film festivals...



Coup de Cœur du Jury
2008

2008 Cannes Film Festival

The 61st Annual Cannes Film Festival was held from May 14 to May 25, 2008. In addition to films selected for competition this year, major Hollywood productions such as Indiana Jones and the Kingdom of the Crystal Skull and Kung Fu Panda had their world premieres at the festival.The British press...



Tulpan

Tulpan

Tulpan is a 2008 Kazakh drama film. The film is directed by Sergey Dvortsevoy and distributed by . Tulpan is Kazakhstan's 2009 Academy Awards official submission to Foreign Language Film category...



Sergey Dvortsevoy

Sergey Dvortsevoy

Sergey Dvortsevoy is a filmmaker from Kazakhstan. His 2008 feature film Tulpan was Kazakhstan's 2009 Academy Awards official submission to Foreign Language Film category....



Prix Un Certain Regard
Tokyo Sonata

Tokyo Sonata

is a 2008 film directed by Kiyoshi Kurosawa. It won the award for Best Film at the 3rd Asian Film Awards and received 2008 Asia Pacific Screen Awards nominations for Achievement in Directing and Best Screenplay...



Kiyoshi Kurosawa

Kiyoshi Kurosawa

is a Japanese filmmaker. He is best known for his many contributions to the Japanese horror genre.-Biography:Born in Kobe on July 19, 1955, Kiyoshi Kurosawa is not related to director Akira Kurosawa...



Prix du Jury
Wolke Neun

Wolke Neun

Wolke Neun is a 2008 German drama film directed by Andreas Dresen. The story focuses on love and sex in old age and had its world premiere at the 2008 Cannes Film Festival, where it won the Heart Throb Jury Prize from the Un Certain Regard jury. The title is an Anglicism of the phrase cloud nine....



Andreas Dresen

Andreas Dresen

Andreas Dresen is an award-winning German film director. His directing credits include Cloud 9, Summer in Berlin, Grill Point and Night Shapes. His film Stopped on Track premiered at the Un Certain Regard section at the 2011 Cannes Film Festival, where it won the Prize of Un Certain Regard...



Coup de Cœur du Jury
Tyson
James Toback

James Toback

James Lee Toback is an American screenwriter and film director.-Early life:Toback was born in New York City. His mother, Selma Judith , was a President of The League of Women Voters and a moderator of political debates on NBC. His father, Irwin Lionel Toback, was a stockbroker and former...



Le K.O. du Certain Regard
Johnny Mad Dog

Johnny Mad Dog

Johnny Mad Dog is a 2008 French/Liberian film directed by Jean-Stéphane Sauvaire, based on the novel Johnny Chien Méchant by the Congolese author Emmanuel Dongala, and starring Christopher Minie, Daisy Victoria Vandy, Dagbeh Tweh, Barry Chernoh, Mohammed Sesay and Joseph Duo.It follows a group of...



Jean-Stéphane Sauvaire
Prix de l'espoir
2009

2009 Cannes Film Festival

The 62nd annual Cannes Film Festival was held from May 13 to May 24, 2009. French actress Isabelle Huppert was the President of the Jury. It was announced on March 19, 2009, that Pixar's film Up would open the festival...



Dogtooth

Dogtooth (film)

Dogtooth is a 2009 film directed by Yorgos Lanthimos about a husband and wife who keep their children imprisoned on their property into adulthood. The Greek drama stars Christos Stergioglou, Michelle Valley, Aggeliki Papoulia, Mary Tsoni and Christos Passalis. Dogtooth is Lanthimos' second feature...



Yorgos Lanthimos

Yorgos Lanthimos

Yorgos Lanthimos is a Greek filmmaker and theatre director.Yorgos Lanthimos was born in Athens. He studied directing for Film and Television at the Stavrakos Film School in Athens. Through the 90's he directed a series of videos for Greek dance-theater companies...



Prix Un Certain Regard
Police, Adjective

Police, Adjective

Police, Adjective is a 2009 Romanian drama film directed by Corneliu Porumboiu. The movie focuses on policeman Cristi, who is investigating a teenage boy who has been smoking hashish...



Corneliu Porumboiu

Corneliu Porumboiu

Corneliu Porumboiu is a Romanian film director and screenwriter. His 2006 feature 12:08 East of Bucharest won him the Camera d'Or prize at the Cannes Film Festival...



Prix du Jury
No One Knows About Persian Cats

No One Knows About Persian Cats

No One Knows About Persian Cats is a 2009 Iranian film directed by Bahman Ghobadi produced by Wild Bunch. Originally titled Kasi az Gorbehaye Irani Khabar Nadareh, in the film's native language, Persian, this film first took on the name of Nobody Knows About The Persian Cats before finally being...



Bahman Ghobadi

Bahman Ghobadi

Bahman Ghobadi is an Iranian film director of Kurdish ethnicity. He was born on February 1, 1969 in Baneh, Kurdistan Province. Ghobadi belongs to the so called "new wave" of Iranian cinema.-Biography:...



 Iran
Prix spécial du Jury Ex-aequo
The Father of My Children

The Father of My Children

The Father of My Children is a 2009 French drama film directed by Mia Hansen-Løve. It won the Jury Special Prize in the Un Certain Regard section at the 2009 Cannes Film Festival.-Cast:* Michaël Abiteboul* Chiara Caselli* Alice de Lencquesaing...



Mia Hansen-Løve

Mia Hansen-Løve

Mia Hansen-Løve is a French film director and screenwriter. She has directed three films since 2004. Her film The Father of My Children, won the Special Jury Prize in the Un Certain Regard section at the 2009 Cannes Film Festival....



2010

2010 Cannes Film Festival

The 63rd annual Cannes Film Festival was held from May 12 to May 23, 2010, in Cannes, France. The Cannes Film Festival, hailed as being one of the most recognized and prestigious film festivals worldwide, was founded in 1946. It consists of having films screened in and out of competition during the...



Hahaha

Hahaha (film)

Hahaha is a 2010 South Korean drama film directed by Hong Sang-soo. It was entered into the 2010 Cannes Film Festival where it won the Prix Un Certain Regard.-Cast:* Kim Sang-kyung as Jo Moon-kyeong* Moon So-ri as Wang Seong-ok...



Hong Sang-soo

Hong Sang-soo

Hong Sang-soo is a South Korean film director. Hong's directorial debut, The Day a Pig Fell into the Well , was praised by South Korean critics for its originality and won international film prizes...



Prix Un Certain Regard
Octubre

October (film)

October is a 2010 Peruvian drama film directed by brothers Daniel Vega Vidal and Diego Vega Vidal. The film was screened in the Un Certain Regard section at the 2010 Cannes Film Festival...



Daniel Vega, Diego Vega
Prix du Jury
Los Labios
Adela Sánchez, Eva Bianco, Victoria Raposo
Prix d'interprétation féminine
2011

2011 Cannes Film Festival

The 64th annual Cannes Film Festival was held from May 11 to May 22, 2011. American actor Robert De Niro served as the president of the jury for the main competition and French filmmaker Michel Gondry headed the jury for the short film competition...



Arirang

Arirang (2011 film)

Arirang is a 2011 South Korean documentary film by Kim Ki-duk. The film addresses a personal crisis Kim went through, sparked by an incident during the filming of his previous film, Dream, where the lead actress nearly died by hanging. The titles comes from a Korean folk song with the same title...



Kim Ki-duk

Kim Ki-duk

Kim Ki-duk is a South Korean filmmaker noted for his idiosyncratic "art-house" cinematic works. His films have received many distinctions in the festival circuit. He is not related to the Kim Ki-duk who directed Yonggary in the 1960s...



Prix Un Certain Regard
Stopped on Track

Stopped on Track

Stopped on Track is a 2011 German drama film directed by Andreas Dresen. It premiered in the Un Certain Regard section at the 2011 Cannes Film Festival. The film won the Prize of Un Certain Regard, the top award for best film in the section...



Andreas Dresen

Andreas Dresen

Andreas Dresen is an award-winning German film director. His directing credits include Cloud 9, Summer in Berlin, Grill Point and Night Shapes. His film Stopped on Track premiered at the Un Certain Regard section at the 2011 Cannes Film Festival, where it won the Prize of Un Certain Regard...



Prix Un Certain Regard
Elena

Elena (2011 film)

Elena is a 2011 Russian drama film directed by Andrey Zvyagintsev. It premiered in the Un Certain Regard section at the 2011 Cannes Film Festival where it won the Special Jury Prize.-Cast:* Yelena Lyadova as Katerina* Nadezhda Markina as Elena...



Andrey Zvyagintsev

Andrey Zvyagintsev

Andrey Petrovich Zvyagintsev is a Russian film director and actor. He is mostly known for his 2003 film The Return, which won him a Golden Lion at the Venice Film Festival.-Biography:...



Prix Spécial du Jury
Goodbye
Mohammad Rasoulov

Mohammad Rasoulov

Mohammad Rasoulov is an Iranian independent filmmaker. He studied sociology at Shiraz University, and film editing at Sooreh Higher Education Institute in Tehran....



Prix de la mise en scène