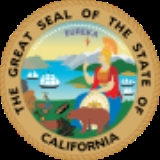 Supreme Court of California
The
Supreme Court of California
is the
highest state court
State supreme court
In the United States, the state supreme court is the highest state court in the state court system ....
in California. It is headquartered in San Francisco and regularly holds sessions in Los Angeles and Sacramento. Its decisions are binding on all other California state courts.
Under the original 1849
California Constitution
California Constitution
The document that establishes and describes the duties, powers, structure and function of the government of the U.S. state of California. The original constitution, adopted in November 1849 in advance of California attaining U.S. statehood in 1850, was superseded by the current constitution, which...
, the Court started with a chief justice and two associate justices. The court was expanded to five justices in 1862. Under the current 1879 constitution, the Court expanded to six associate justices and one chief justice, for the current total of seven.