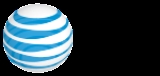 Southwestern Bell
Southwestern Bell Telephone Company
is a wholly owned
subsidiary
Subsidiary
A subsidiary company, subsidiary, or daughter company is a company that is completely or partly owned and wholly controlled by another company that owns more than half of the subsidiary's stock. The subsidiary can be a company, corporation, or limited liability company. In some cases it is a...
of
AT&T
AT&T
AT&T Inc. is an American multinational telecommunications corporation headquartered in Whitacre Tower, Dallas, Texas, United States. It is the largest provider of mobile telephony and fixed telephony in the United States, and is also a provider of broadband and subscription television services...
. It does business as
AT&T Southwest
and other d/b/a names in its operating region.
The company is currently headquartered in
Dallas, Texas
Dallas, Texas
Dallas is the third-largest city in Texas and the ninth-largest in the United States. The Dallas-Fort Worth Metroplex is the largest metropolitan area in the South and fourth-largest metropolitan area in the United States...
at
One AT&T Plaza
One AT&T Plaza
Whitacre Tower, also known as One AT&T Plaza, and formerly known as One Bell Plaza and One SBC Plaza, is a 37-story high-rise in Downtown Dallas, located adjacent to the Akard Street Mall....
.
The Missouri and Kansas Telephone Company
was officially founded in 1882. It was consolidated under the management of a single management unit of the
Bell System
Bell System
The Bell System was the American Bell Telephone Company and then, subsequently, AT&T led system which provided telephone services to much of the United States and Canada from 1877 to 1984, at various times as a monopoly. In 1984, the company was broken up into separate companies, by a U.S...
with
Southwestern Telegraph and Telephone Company
of
Texas
Texas
Texas is the second largest U.S. state by both area and population, and the largest state by area in the contiguous United States.The name, based on the Caddo word "Tejas" meaning "friends" or "allies", was applied by the Spanish to the Caddo themselves and to the region of their settlement in...
-
Arkansas
Arkansas
Arkansas is a state located in the southern region of the United States. Its name is an Algonquian name of the Quapaw Indians. Arkansas shares borders with six states , and its eastern border is largely defined by the Mississippi River...
,
Pioneer Telephone and Telegraph Company
of
Oklahoma
Oklahoma
Oklahoma is a state located in the South Central region of the United States of America. With an estimated 3,751,351 residents as of the 2010 census and a land area of 68,667 square miles , Oklahoma is the 28th most populous and 20th-largest state...
, and
The Bell Telephone Company of Missouri
—also called
The Missouri Bell Telephone Company
—on March 1, 1912.