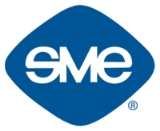 Society of Manufacturing Engineers
The
Society of Manufacturing Engineers
(SME) is a non-profit organization.
History of the Society
Founded in 1932 with 33 members, the organization was originally named The Society of Tool Engineers (STE). A year later, it was renamed the American Society of Tool Engineers (ASTE). It finally became the Society of Manufacturing Engineers in 1969.
Publications
SME publishes several hundred educational books and videos, two peer-reviewed scholarly journals, over 17,000 technical papers, the
Manufacturing Engineering
magazine and its accompanying online streaming television network METV.
In 2006, SME published
The Hitchhiker's Guide to Lean
The Hitchhiker's Guide to Lean
-Summary:This book covers lean manufacturing principles and thinking, lean leadership moves, the road map for lean transformation, common pitfalls of lean journeys, building an operating system, lean accounting, lean material management, lean in service organizations, and how individuals can apply...
.
Certification
SME offers several industry standard certifications for professional recognition, and documentation of a member's manufacturing-related knowledge and skills. These include the
'Certified Manufacturing Technologist'
(CMfgT),
'Certified Manufacturing Engineer'
(CMfgE),
'Certified Engineering Manager'
(CEM) and
'Certified Enterprise Integrator'
(CEI).
Awards and Recognition Programs
The SME International Awards and Recognition Programs honor outstanding accomplishments and dedication in the manufacturing community.
External links