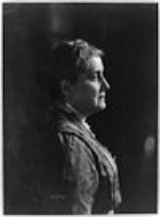 Social work
Social Work
is a professional and academic discipline that seeks to improve the
quality of life
Quality of life
The term quality of life is used to evaluate the general well-being of individuals and societies. The term is used in a wide range of contexts, including the fields of international development, healthcare, and politics. Quality of life should not be confused with the concept of standard of...
and wellbeing of an individual, group, or community by intervening through research, policy, community organizing, direct practice, and teaching on behalf of those afflicted with poverty or any real or perceived
social injustices
Social injustice
Social injustice is a concept relating to the claimed unfairness or injustice of a society in its divisions of rewards and burdens and other incidental inequalities...
and violations of their
human rights
Human rights
Human rights are "commonly understood as inalienable fundamental rights to which a person is inherently entitled simply because she or he is a human being." Human rights are thus conceived as universal and egalitarian . These rights may exist as natural rights or as legal rights, in both national...
. Research is often focused on areas such as human development,
social policy
Social policy
Social policy primarily refers to guidelines, principles, legislation and activities that affect the living conditions conducive to human welfare. Thus, social policy is that part of public policy that has to do with social issues...
, public administration, program evaluation and international and community development.