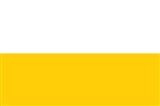 Silesia
Silesia
(icon or s; ś; ;
Silesian German
Silesian German
Silesian German language , is a German dialect/language spoken in Silesia. Today, the area is mainly in southwestern Poland, but as well as in northeastern Czech Republic and in eastern Germany...
:
Schläsing
; ; Silesian:
Ślůnsk
[ɕlonsk]; ) is a historical region of
Central Europe
Central Europe
Central Europe or alternatively Middle Europe is a region of the European continent lying between the variously defined areas of Eastern and Western Europe...
located mostly in
Poland
Poland
Poland , officially the Republic of Poland , is a country in Central Europe bordered by Germany to the west; the Czech Republic and Slovakia to the south; Ukraine, Belarus and Lithuania to the east; and the Baltic Sea and Kaliningrad Oblast, a Russian exclave, to the north...
, with smaller parts also in the
Czech Republic
Czech Republic
The Czech Republic is a landlocked country in Central Europe. The country is bordered by Poland to the northeast, Slovakia to the east, Austria to the south, and Germany to the west and northwest....
, and
Germany
Germany
Germany , officially the Federal Republic of Germany , is a federal parliamentary republic in Europe. The country consists of 16 states while the capital and largest city is Berlin. Germany covers an area of 357,021 km2 and has a largely temperate seasonal climate...
.
Silesia is rich in mineral and natural resources, and includes several important industrial areas. Silesia's largest city and historical capital is Wrocław. Other large cities are
Opole
Opole
Opole is a city in southern Poland on the Oder River . It has a population of 125,992 and is the capital of the Upper Silesia, Opole Voivodeship and, also the seat of Opole County...
and
Katowice
Katowice
Katowice is a city in Silesia in southern Poland, on the Kłodnica and Rawa rivers . Katowice is located in the Silesian Highlands, about north of the Silesian Beskids and about southeast of the Sudetes Mountains.It is the central district of the Upper Silesian Metropolis, with a population of 2...
in Poland,
Ostrava
Ostrava
Ostrava is the third largest city in the Czech Republic and the second largest urban agglomeration after Prague. Located close to the Polish border, it is also the administrative center of the Moravian-Silesian Region and of the Municipality with Extended Competence. Ostrava was candidate for the...
and
Opava
Opava
Opava is a city in the northern Czech Republic on the river Opava, located to the north-west of Ostrava. The historical capital of Czech Silesia, Opava is now in the Moravian-Silesian Region and has a population of 59,843 as of January 1, 2005....
in the Czech Republic, and
Görlitz
Görlitz
Görlitz is a town in Germany. It is the easternmost town in the country, located on the Lusatian Neisse River in the Bundesland of Saxony. It is opposite the Polish town of Zgorzelec, which was a part of Görlitz until 1945. Historically, Görlitz was in the region of Upper Lusatia...
in Germany.