 Saga Musical Instruments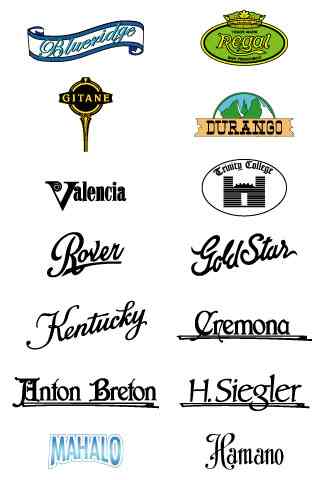 Saga Musical Instruments
is a manufacturer and
wholesale
Wholesale
Wholesaling, jobbing, or distributing is defined as the sale of goods or merchandise to retailers, to industrial, commercial, institutional, or other professional business users, or to other wholesalers and related subordinated services...
distributor
Distribution (business)
Product distribution is one of the four elements of the marketing mix. An organization or set of organizations involved in the process of making a product or service available for use or consumption by a consumer or business user.The other three parts of the marketing mix are product, pricing,...
of stringed instruments, particularly fretted instruments and members of the
violin family
Violin family
The violin family of musical instruments was developed in Italy in the sixteenth century. The standard modern violin family consists of the violin, viola, cello, and double bass....
, and parts and accessories for them. They currently own twenty-two brands, fifteen are listed below.
Their
brand
Brand
The American Marketing Association defines a brand as a "Name, term, design, symbol, or any other feature that identifies one seller's good or service as distinct from those of other sellers."...
s include:
Blueridge
Gitane
Gladiator Electric Guitars
Valencia
Rover
Kentucky
Anton Brenton
Mahalo

Mahalo Ukeleles

Mahalo is a brand of ukuleles owned by Saga Musical Instruments and Team International Music Co., Ltd. It is the most widespread make of ukuleles. The name derives from the Hawaiian word for "thank you".These ukuleles come in many shapes, colors, sizes, and sounds....



Regal

Regal Musical Instrument Company

The Regal Musical Instrument Company was established in 1908 in Chicago. By the 1930s, they were one of the largest manufacturers of musical instruments in the world.Regal specialised in:...



Durango
Trinity College
GoldStar
Cremona
H. Siegler
Hamano
Fullerton
Cigano
Blueridge
The Blueridge brand are Chinese built and have won a lot of praise from publications such as Guitarist Magazine, Total Guitar and Music Maker for quality and affordability. The company specializes in Historic and Pre-War reproductions and are used by many folk and bluegrass players. Endorsed by UK bluesman
Martin Harley
Martin harley
Martin Harley is a British singer-songwriter and slide guitarist. Specialising in folk and blues, he and his band have released four albums between 2003 and 2010.-Career:...
two Blueridge models were used to break the world record for the Highest gig ever played.
Families of Instruments
Guitar Family brands include: Blueridge, Regal, Gitane, Trinity College, Durango, Valencia, Cigano, J. Navarro, Bristol and Gladiator.
Mandolin Family brands include: Kentucky, Rover, and Trinity College.
Banjo Family brands include: Gold Star, Rover, and Saga.
Violin Family brands include: Cremona, Anton Breton, and J. La Salle.
Folk Instruments brands include: Mahalo, Hamano, and Trinity College.
External links