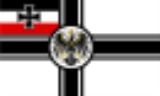 SMS Nautilus
SMS Nautilus
"SMS" stands for "Seiner Majestät Schiff", or "His Majesty's Ship" in German.
was a German minelaying cruiser built before
World War I
World War I
World War I , which was predominantly called the World War or the Great War from its occurrence until 1939, and the First World War or World War I thereafter, was a major war centred in Europe that began on 28 July 1914 and lasted until 11 November 1918...
. The ship was built by
AG Weser
AG Weser
Aktien-Gesellschaft Weser was one of the great German shipbuilding companies, located at the Weser River in Bremen. Founded in 1873 it was finally closed in 1983. Altogether, AG Weser built about 1400 ships of different types, including many war ships...
,
Bremen
Bremen
The City Municipality of Bremen is a Hanseatic city in northwestern Germany. A commercial and industrial city with a major port on the river Weser, Bremen is part of the Bremen-Oldenburg metropolitan area . Bremen is the second most populous city in North Germany and tenth in Germany.Bremen is...
. The ship served during the war, and was scrapped in 1928.
Design
Nautilus was equipped with eight 3.45 in (8.8 cm) SK L/45 guns.
In Imperial German Navy gun nomenclature, "SK" (Schnelladekanone) denotes that the gun is quick loading, while the L/45 denotes the length of the gun. In this case, the L/45 gun is 45 calibers, meaning that the gun is 45 times long as it is in diameter.
The guns fired 22lb shells at a muzzle velocity of 2133 feet per second. The guns could elevate to 25 degrees, for a maximum range of 10,500 yards. The ship also carried 200
mines
Naval mine
A naval mine is a self-contained explosive device placed in water to destroy surface ships or submarines. Unlike depth charges, mines are deposited and left to wait until they are triggered by the approach of, or contact with, an enemy vessel...
.